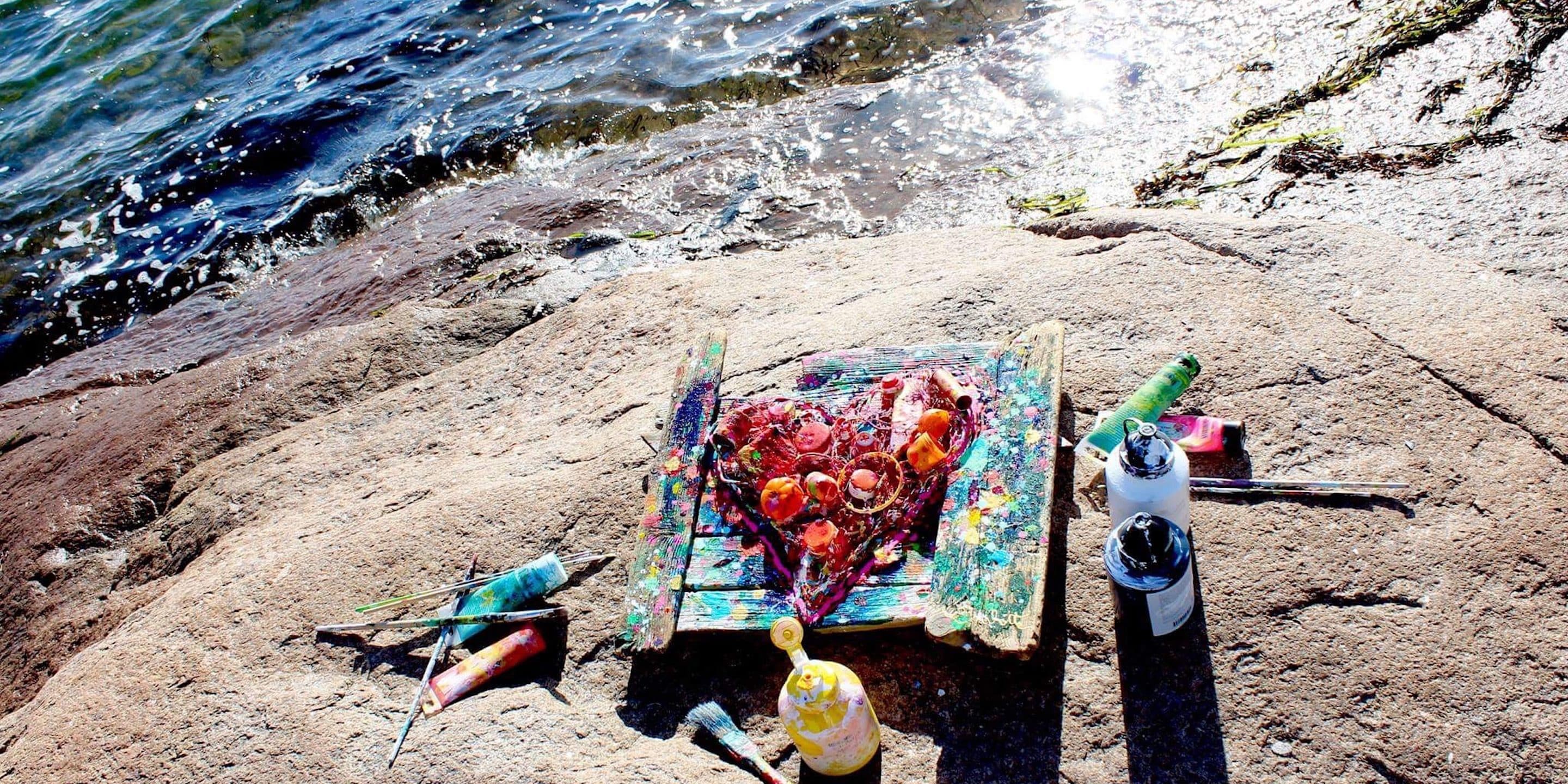 Foto: Skönhetsfabriken
Konst av skräp från havet
I höst finns möjligheten att se Charlotte Olssons lekfulla konst på Skönhetsfabriken. Det är till förmån för och i samarbete med The Perfect World Foundation som den framgångsrika konstnären skapat en kollektion med tavlor och handväskor - helt och hållet gjorda av skräp som hittats vid hav och strand.
De rustika konstverken är färgsprakande och fulla av glädje, men i dem ligger också ett betydligt allvarligare budskap. För Charlotte Olsson är det viktigt att ta till vara på det som finns och vara rädd om jordens resurser. Allt material som används i hennes konst är återvunnet skräp och miljöaspekten löper som en röd tråd genom Charlottes konstnärskap. Tidigare har Charlotte ställt ut på bland annat Europarådet för mänskliga rättigheter i Strasbourg, Hollywood Road Gallery i London och Decorative Art Fair i London och hennes konst finns representerad i både officiella och privata samlingar.
Utställningen på Skönhetsfabriken pågår hela hösten och allt i Charlotte Olssons unika kollektion är till salu. 100% av priset för väskorna och 30% av priset för tavlorna går till The Perfect World Foundations insamling för att bevara haven.