Many moons ago, I wrote my A Level History of Art dissertation on the amazing, angst-ridden Norwegian artist Edvard Munch, and ever since then I've longed to see his paintings up close and personal. So, after six years in Sweden, I felt it was time to pay our respects to our Norwegian neighbours and make a little weekend trip to Oslo.
A six hour train journey from Södertälje later, I dragged my family through howling wind and incessant rain to the Munch museum, thrilled at the prospect of finally getting to see works like Madonna, Young Woman on the Beach, the Dance of Life and, of course, The Scream.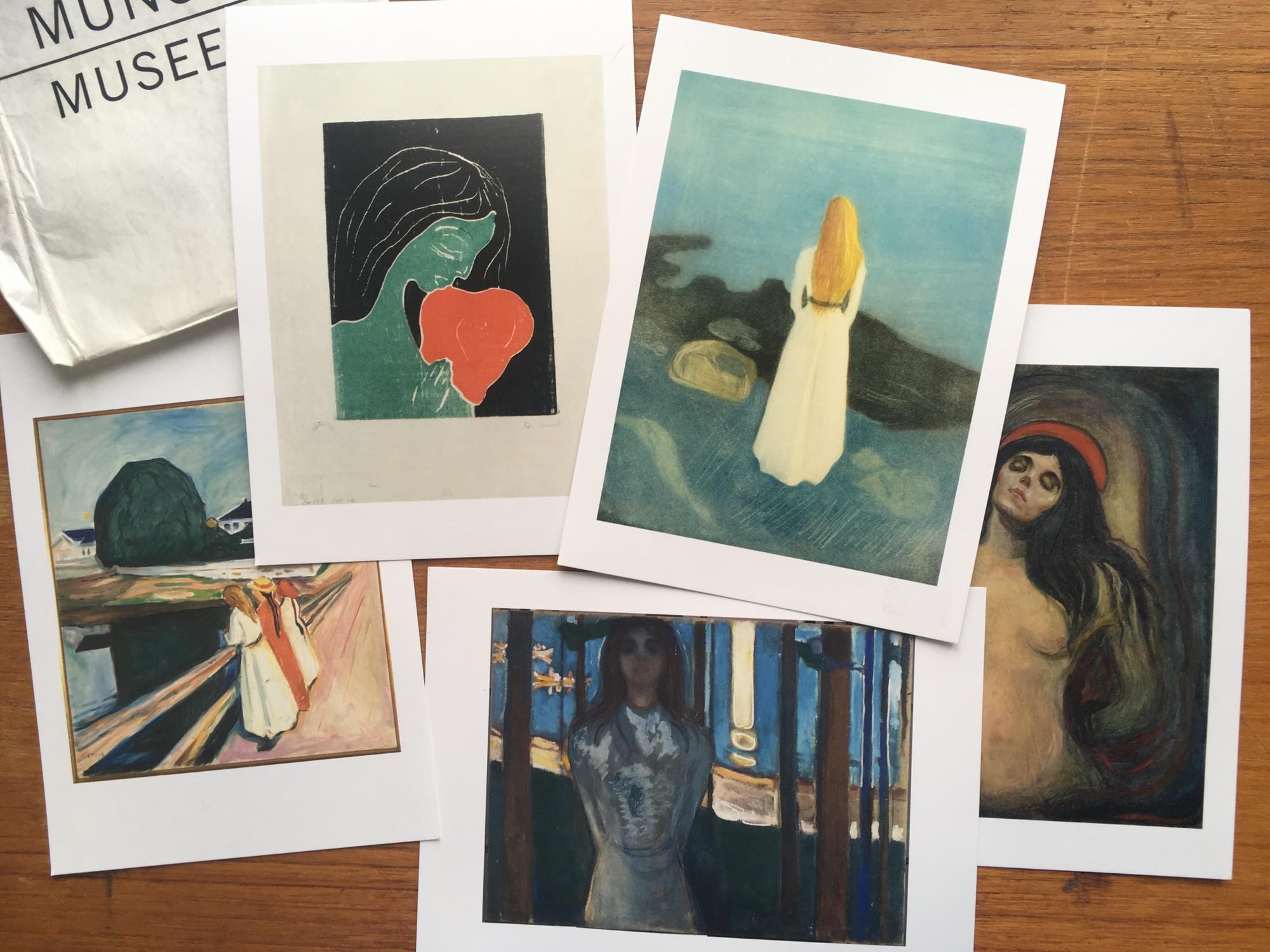 Postcards from the gift shop: the closest we got to seeing any of these paintings
We queued up and paid our money and worked our way round the exhibition "The Swan Princess: Russian Art 1880-1910", which was full of paintings by Russian and Nordic artists like Mikhael Vrubel, Carl Larsson, Anders Zorn, and, yes, the odd painting by our man Munch. But no Evening on Karl Johan Street, no Summer Night, no Jealousy and very definitely no Scream.
In the final room I asked the guard "Is that it?" "Oh, you want to see The Scream", he answered wearily. "Well, yes, that would be nice, but also all his other paintings." "They're in storage in the basement," he helpfully informed me. "But you can see them next year when the new Munch museum opens. And you can see another version of The Scream and some of his other works at the National Gallery." "Great, we'll go there then."
But before I dragged my distinctly unimpressed family back out into the rain and over to the National Gallery, I checked their website. Closed until 2020. 25 years of waiting and I was a year too early. I did a little silent scream and moved on to see what else Oslo had to offer.
Oslo highlights:
Street art. Oslo has a slightly rawer, more edgy feel than Stockholm and some fantastic street art, particularly around the Tøyen and Grünerløkka districts.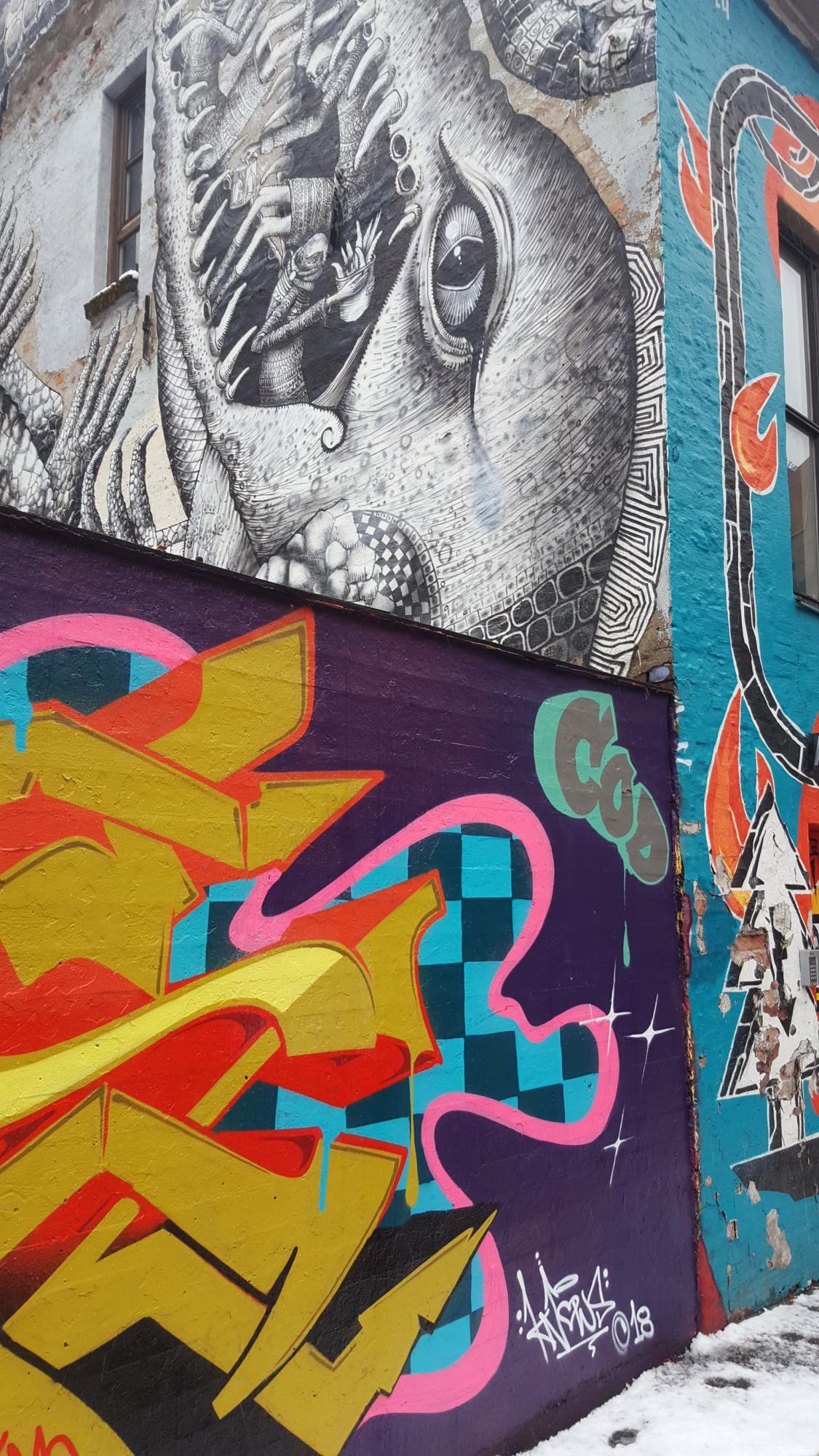 Kon-Tiki museum. If you've never read the book or seen the film about Norwegian explorer Thor Heyerdahl's epic crossing of the Pacific on a balsawood raft, The Kon-Tiki, do it now. A truly inspiring adventure.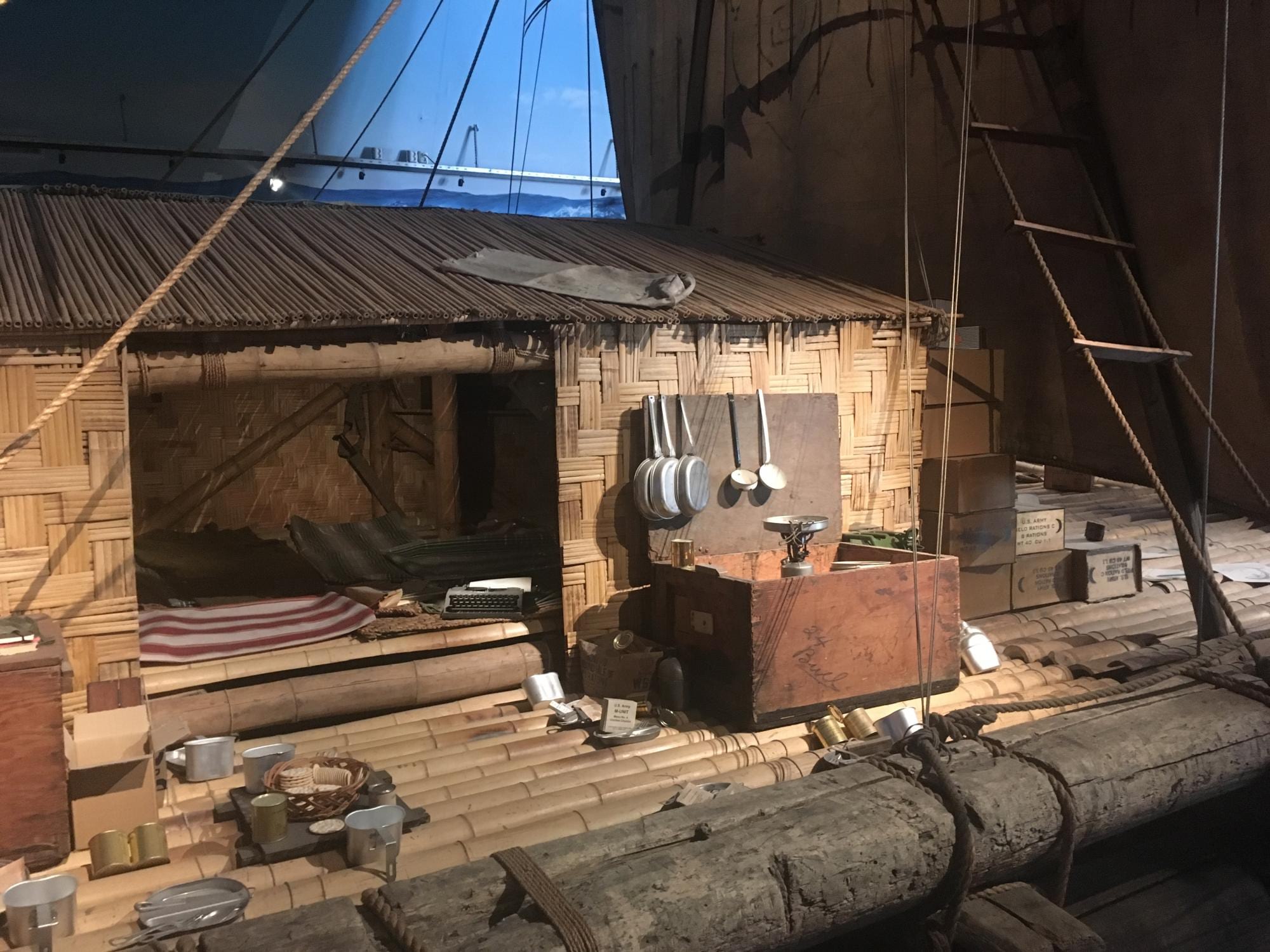 The actual raft used by Heyerdahl and his crew on their 1947 expedition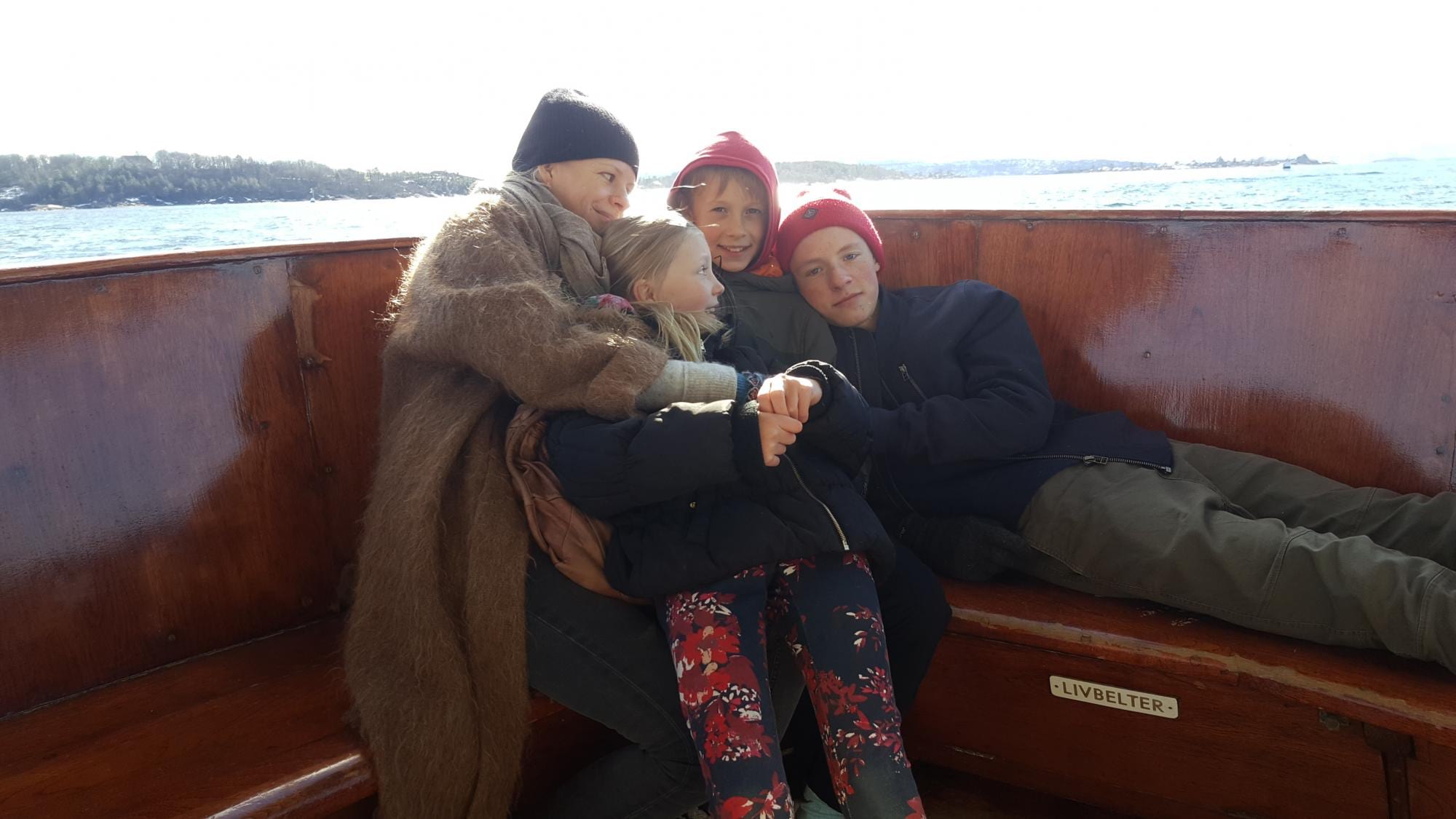 Ferry across the Oslo fjord to the Bygdøy peninsula and museums (Pic: Joe Maclay)
Palmyra Cafe Masala Dosais and mango lassis at this great value Sri Lankan restaurant in Grønland were a taste of the tropics on a rainy day in Oslo.
Vigeland Sculpture Park. An easy walk from our Airbnb in Majorstuen, I didn't expect my children to get too excited about a load of sculptures but actually they loved it (possibly because of the nakedness).
Holmenkollen Ski museum On our last day, we took the underground (which is mainly overground) up into the hills to the north of the city, past suburbs of gorgeous wooden villas with views over the fjord, to Holmenkollen.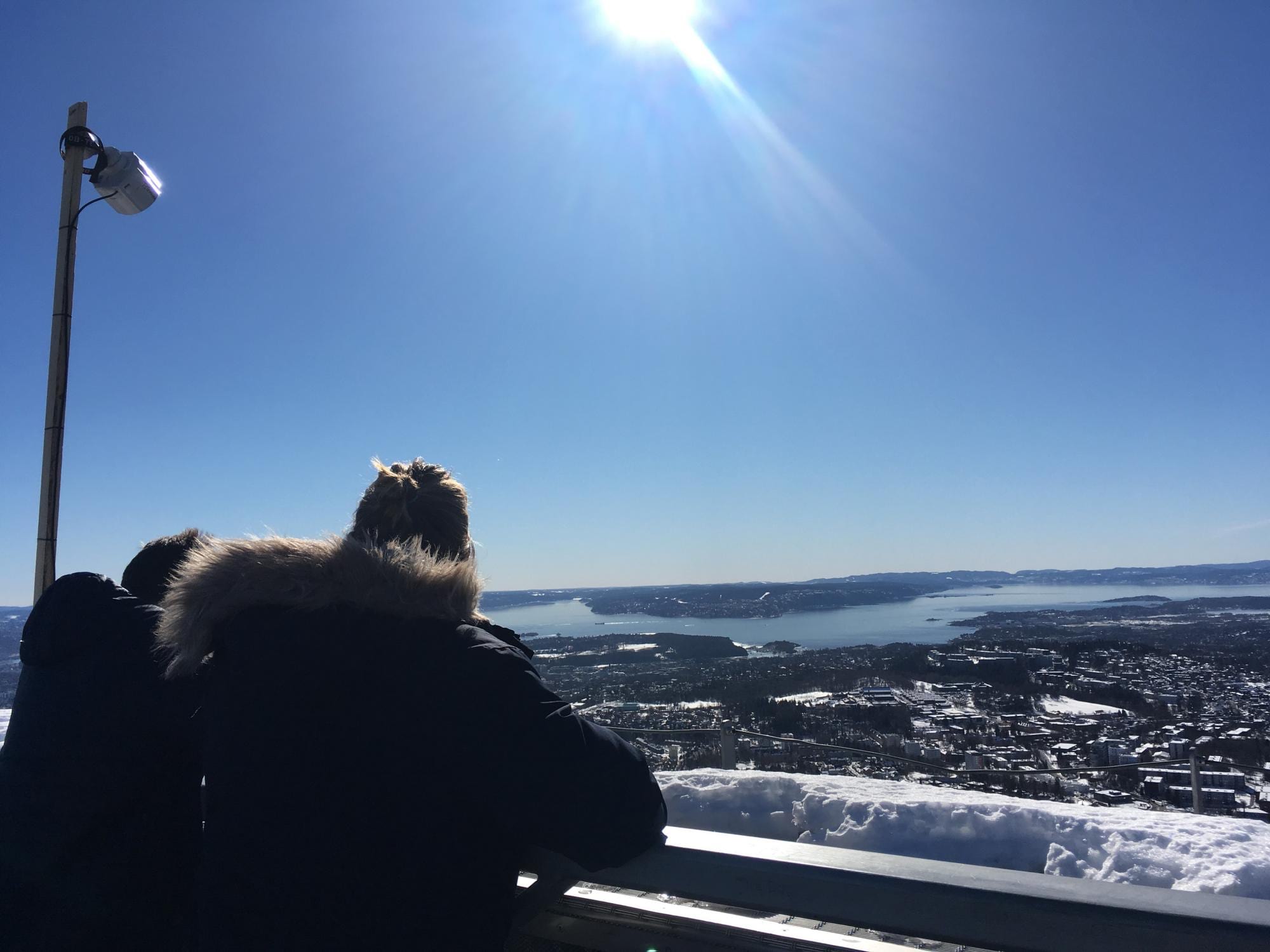 After admiring the terrifying downwards views from the top of the slope and out over Oslo from the jump tower and watching tall, fit Norwegians dashing about on cross country skis for a while, we walked about half an hour up to the restaurant at Frognerseteren which is worth a detour not so much for the food as the views and the traditional, tar-scented wooden building.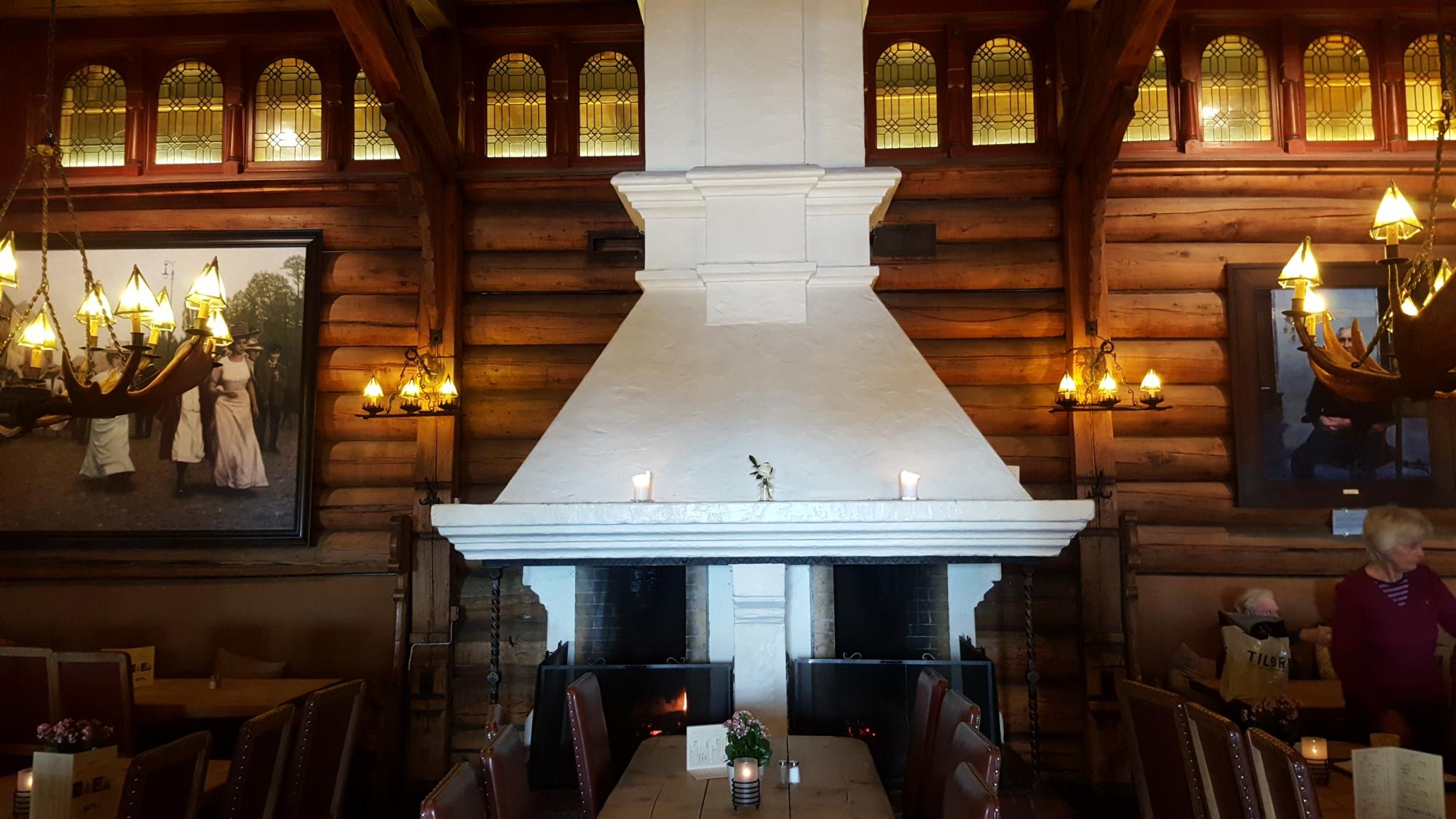 Oslo: you were a delight in the winter sunshine but you've left me not only pining for the fjords but screaming for my Munch hit. I'll be back.