This is definitely the year of the advent calendar. I have noticed a ton of them floating around the stores this past couple of months. The beauty world has just totally blown up with boxes and boxes of sample-sized 24-count products everywhere you look. Though, who could blame any business for taking advantage of this (not so new) trend? It's ingenious! Is there any better way to get a customer to willingly buy and sample a variety of products over the holidays? Probably not. We are usually all too busy buying presents for everyone else. This is quite possibly the best way ever to get people to self-gift sans-guilt!
Advent calendars weren't a big thing in my house as a kid. We did have a cloth one with little Christmas shaped items in each pocket, just for decoration. It was like "Super, geee an angel made of cloth. Let's just pop that right back in the crap looking little pocket it came from. Bye." If my parents would have purchased a calendar with something more useful or entertaining inside it, I think I would have jumped on this Christmas calendar train years ago.
Since I currently have way more than my fair share of beauty products, I had been looking for other ways to share in the joy of the Christmas countdown (than buying a bunch more crap I don't need). And, what do I love way more than makeup? FOOD!!! Glorious, food. So much, that on Black Friday I actually headed to the grocery store instead of competing with all the other madness. Later on, when I just happened to be also browsing online for more food (yes, that happened) I purchased my very first advent calendar from Holland & Barrett. I don't know if you noticed, but December first was yesterday. I can't even tell you how much joy I had from that first silly piece of milk-free chocolate. It got me wondering what else was out there in the world, that I could open one little door at a time for all the remaining days until Christmas.
Luckily for all you Swedes, I have tirelessly hunted down all the still in-stock food and drink advent calendars that I could find—that could be purchased in or shipped to Sweden—and listed them below. Which, of course, comes up to a total of 25 items. I have literally made an advent of advent calendars. MIND = 💥. So, while I sit around with that song that starts "On the first day of Christmas..." repeatedly stuck in my head, I hope you all have enjoyed your very first (and second) day of Christmas and will enjoy this list as well.

2018 Foodie (and Drinkie) Advent Calendars: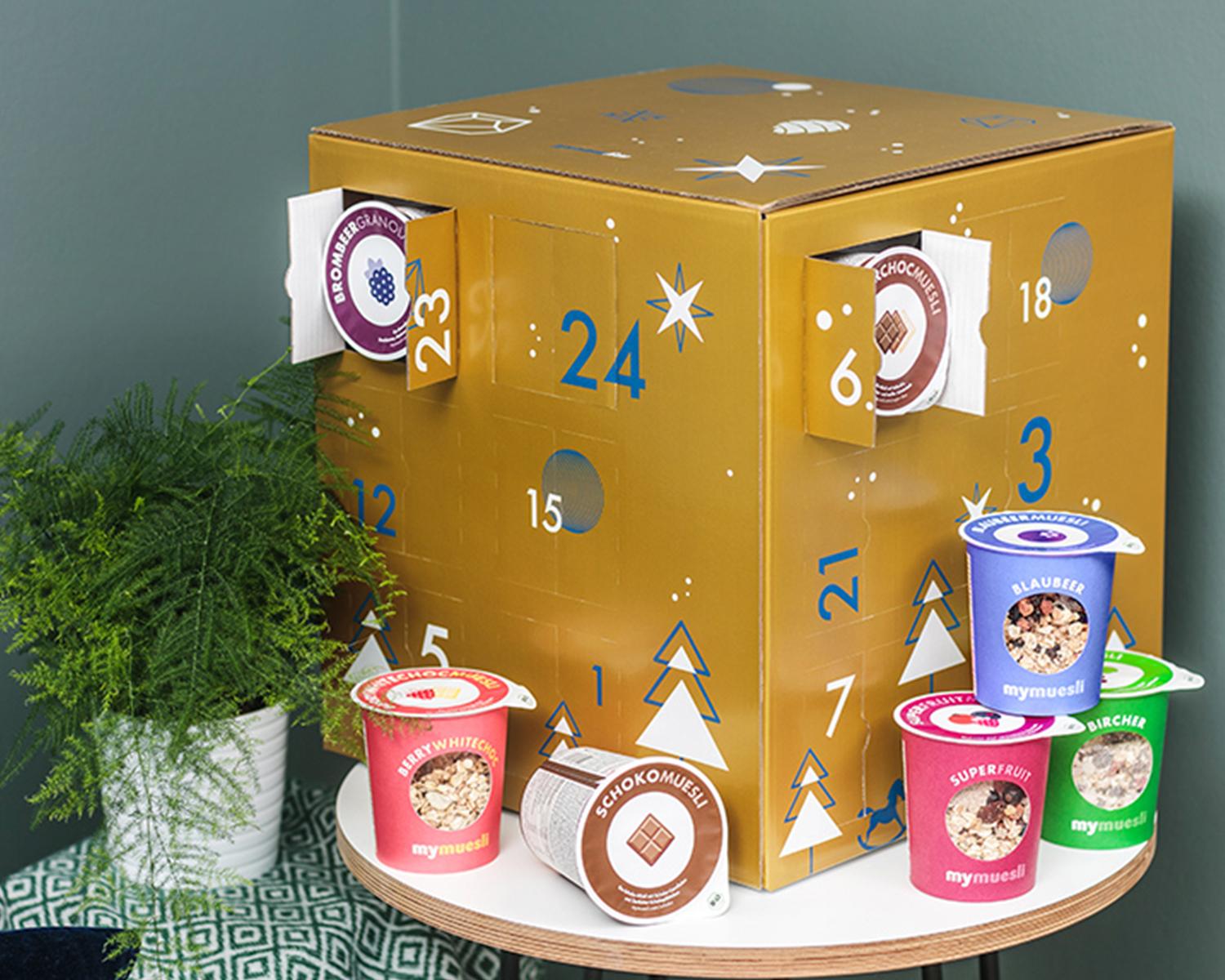 1. MyMüesli2Go Advent
A calendar packed with 14 to-go MyMüesli portion-sized cups.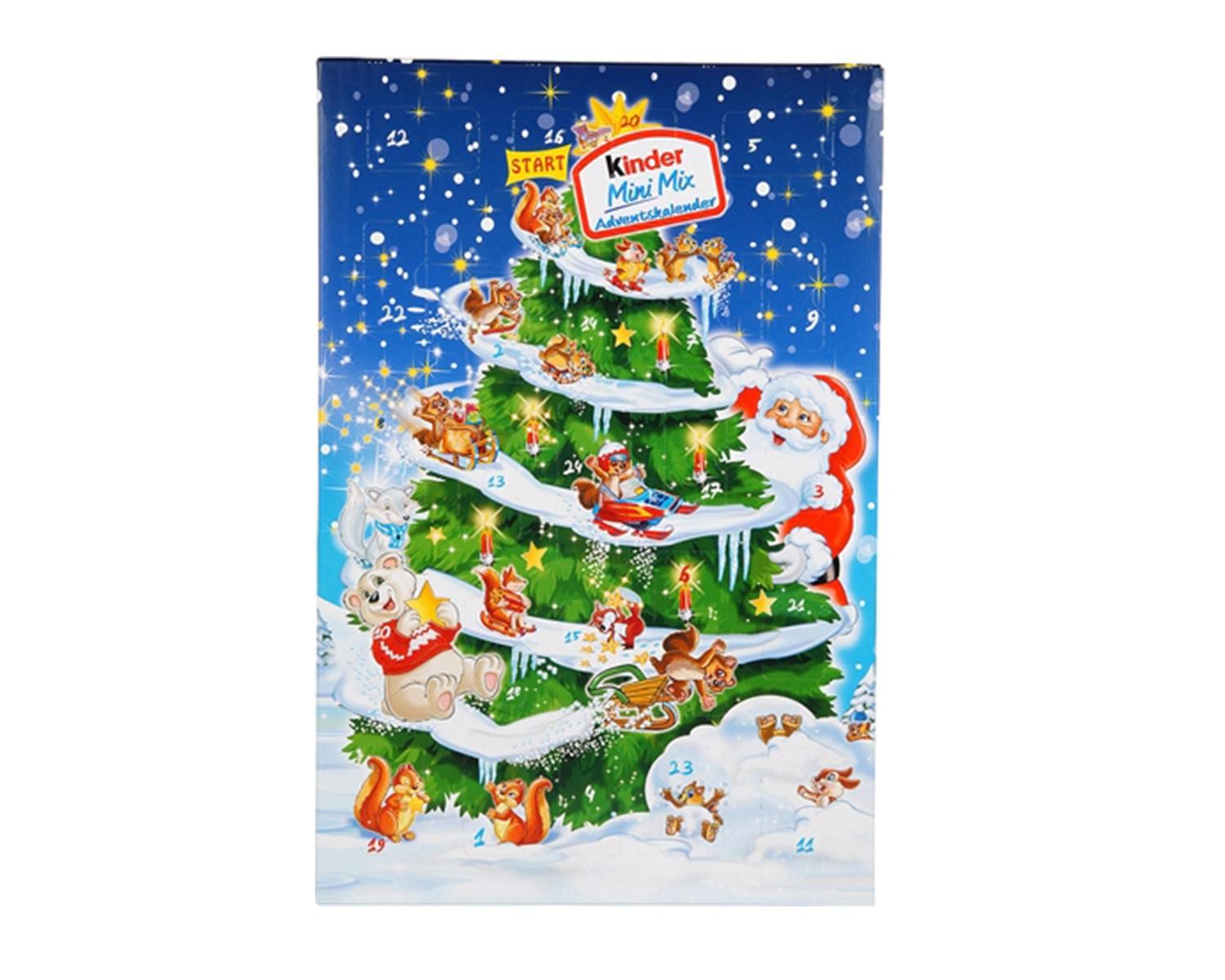 2. Kinder Mini Mix Advent
Of course, I had to add in a classic Kinder calendar to the list. It's listed as available in Öob stores throughout Sweden but if you are in Stockholm, you can also get it through Mat.se.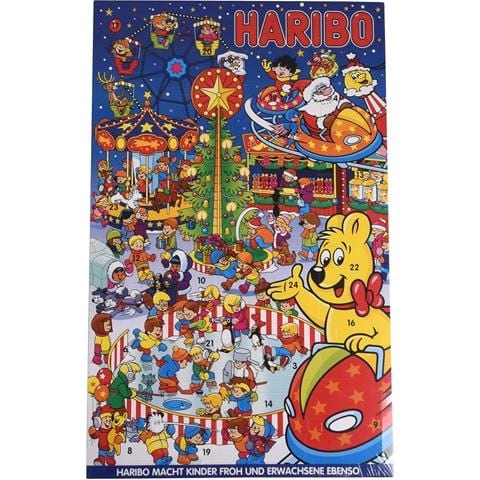 3. Haribo Advent
In case you are getting a little sick of all the holiday chocolate, here's a fun gummy candy calendar to still get in your daily sugar fix.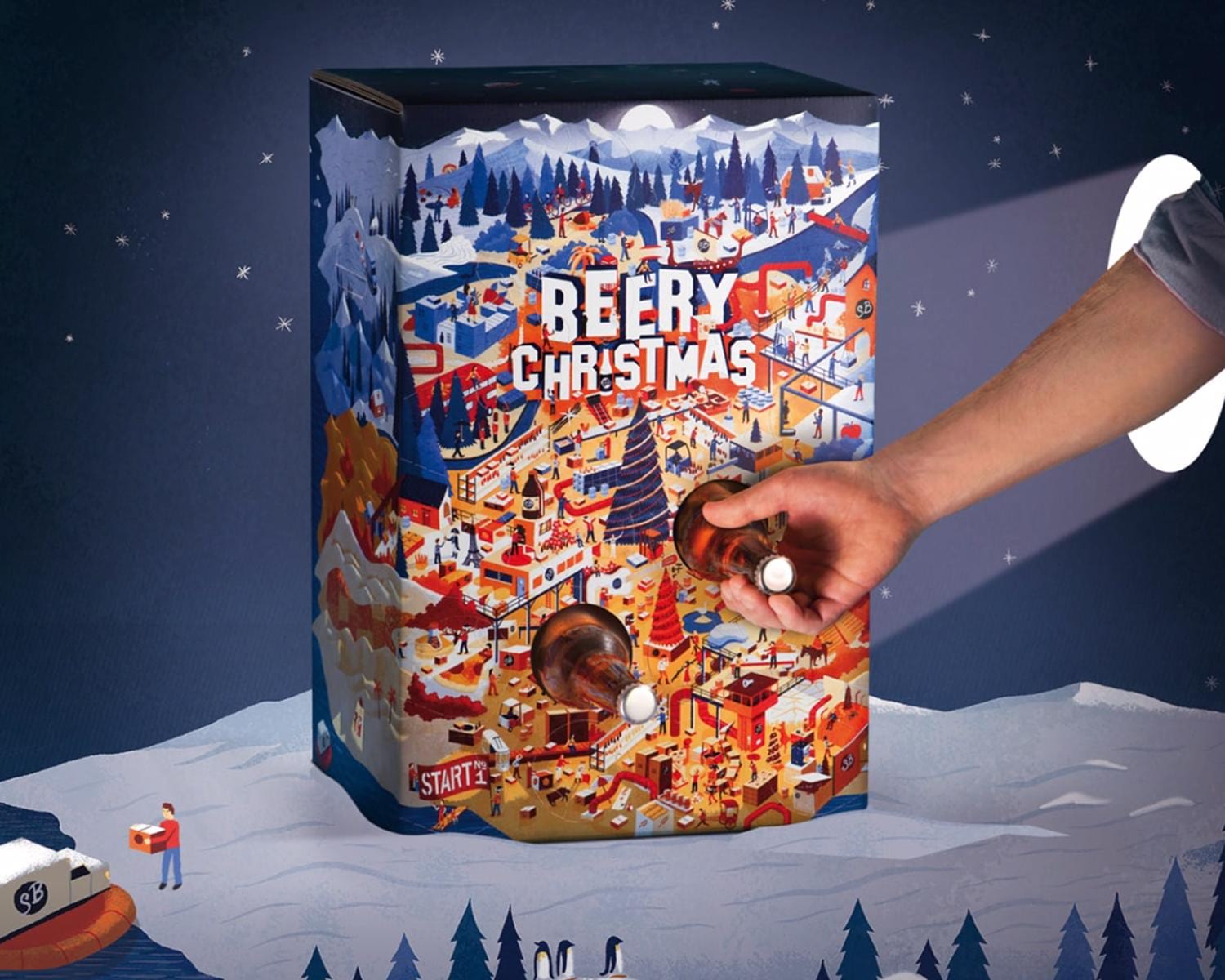 4. Hopt "Beery Christmas" Advent
24 craft beers from world-famous breweries delivered to your door.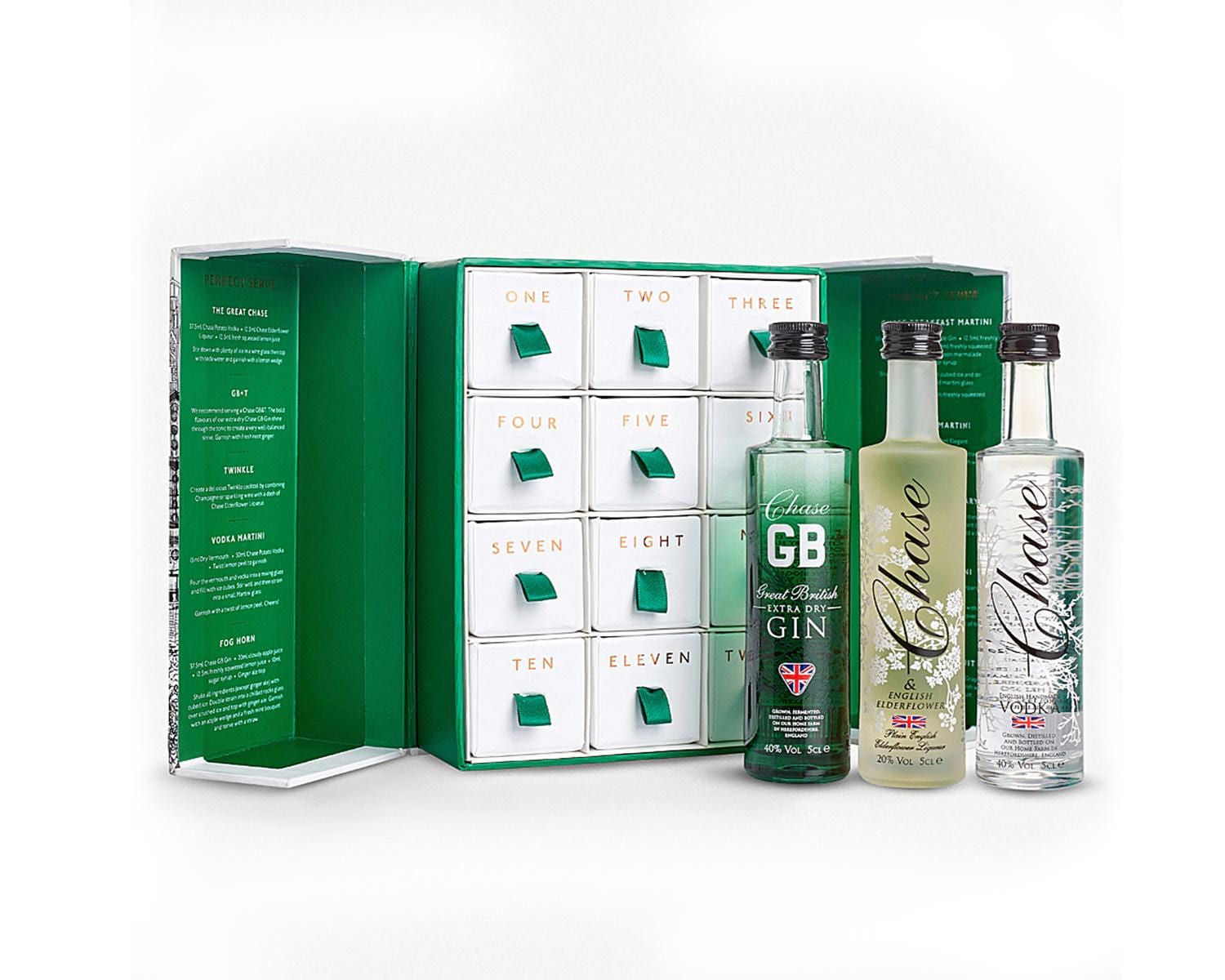 5. CHASE "Twelve Festive Single-Estate Spirits" Advent
This British distillery has a sample collection of 12 of their fruity vodkas and gins available with international shipping through Selfridges.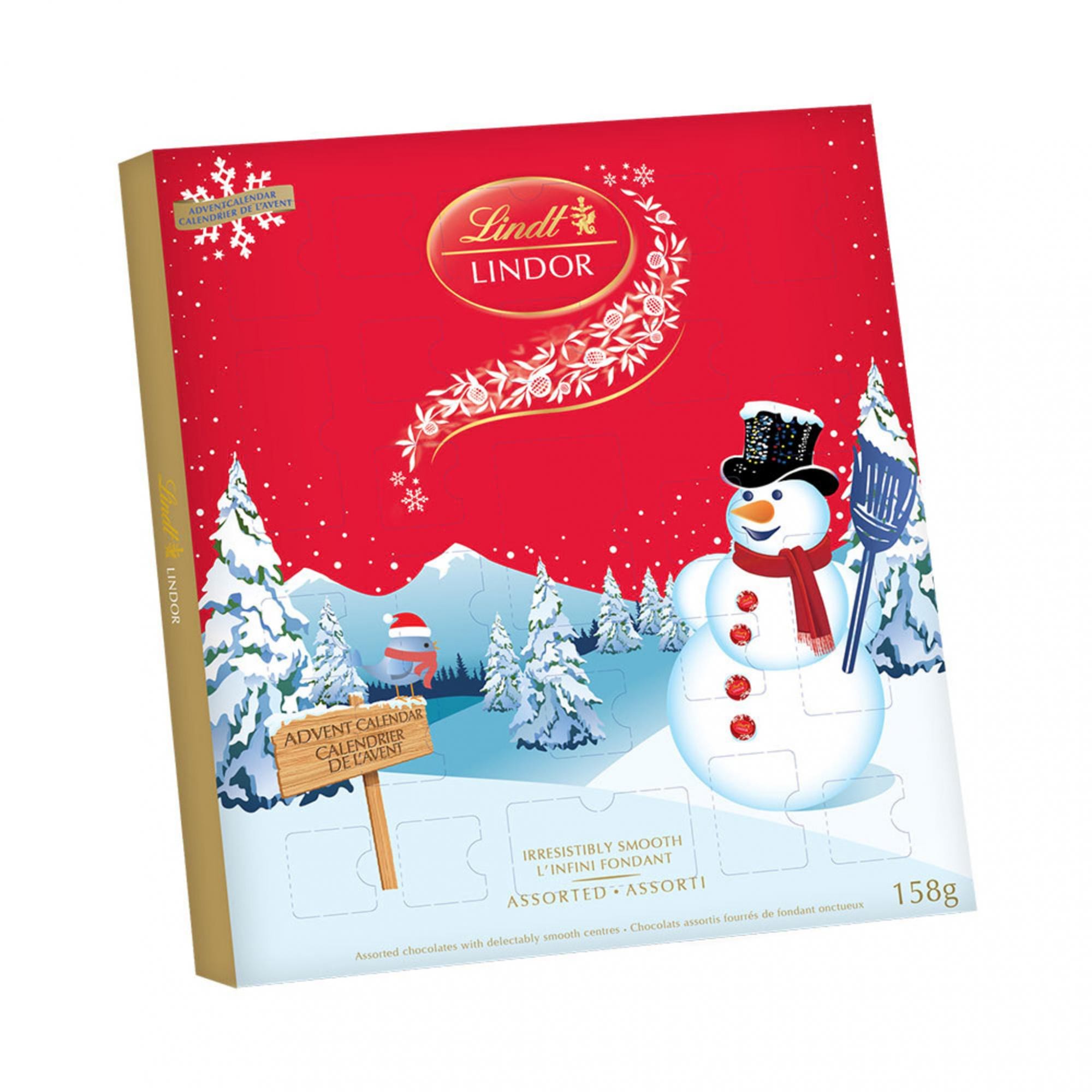 6. Lindt Advent
I mean, who can argue with this?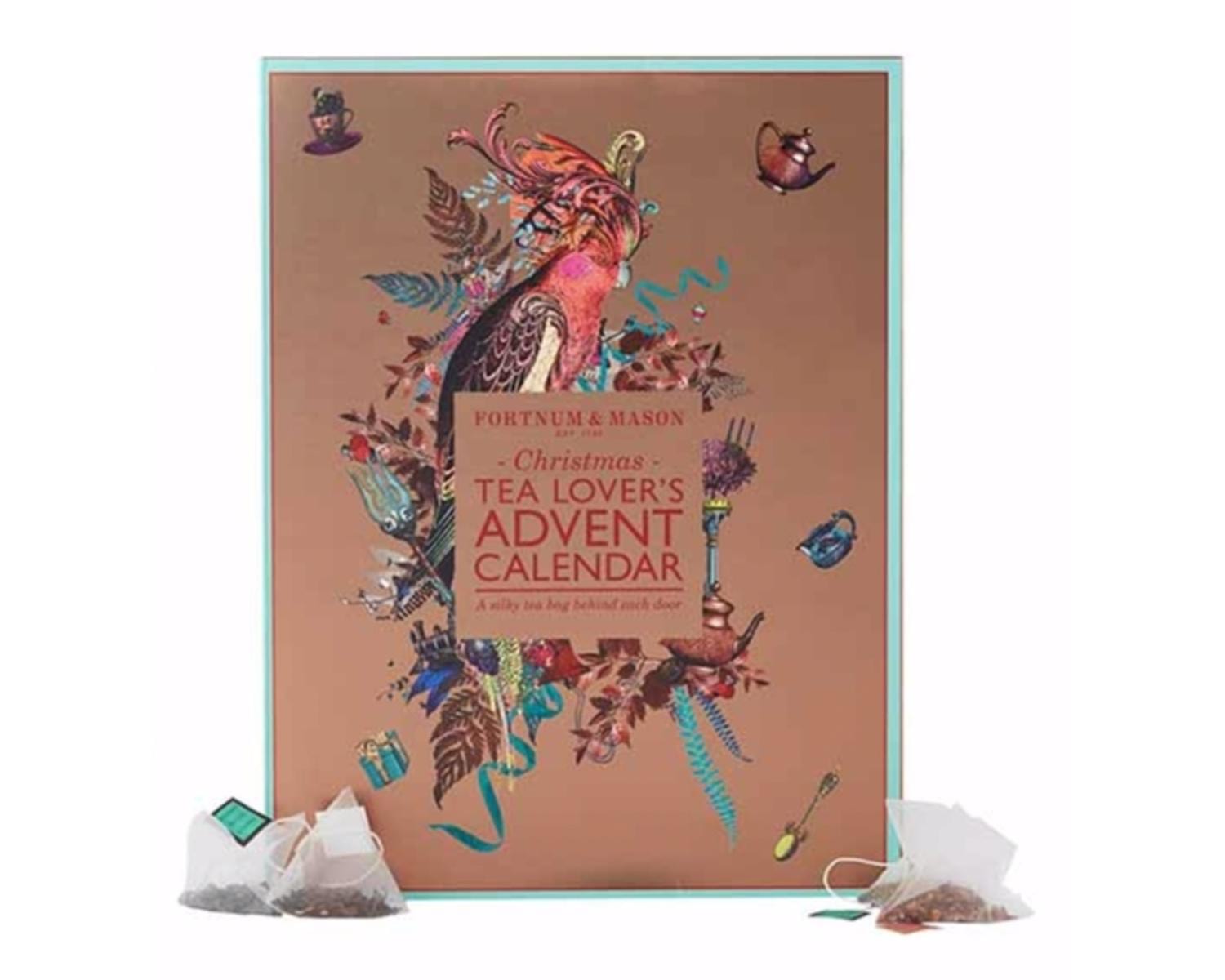 7. Fortnum & Mason Tea Lover's Calendar

Enjoy this classic British brand's tea calendar with international shipping from their web store.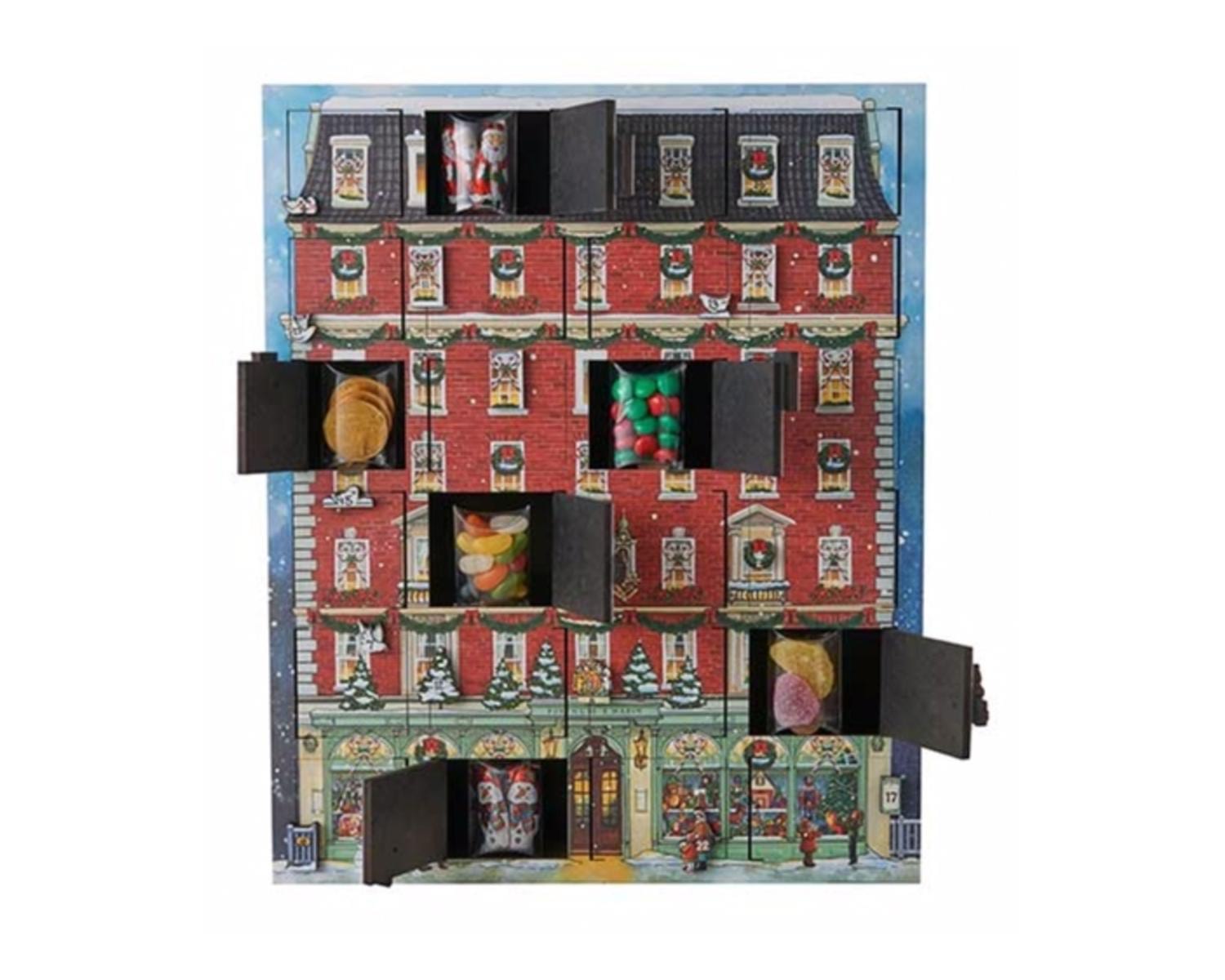 8. Fortnum & Mason Wooden House Calendar
Ok, so this is a bit of a splurge item, but it's a keepsake re-fillable wooden advent calendar with the iconic Fortnum & Mason storefront illustrated on it. It comes with Fortnum's Gold Chocolate Coins, Milk and Dark Chocolate honeycomb bites, Foiled Milk chocolate Santa and Snowmen characters, Green and Red chocolate beans, Jellybeans and fruit jellies. So, even with the shipping to Sweden, I think it's still worth the hefty price tag.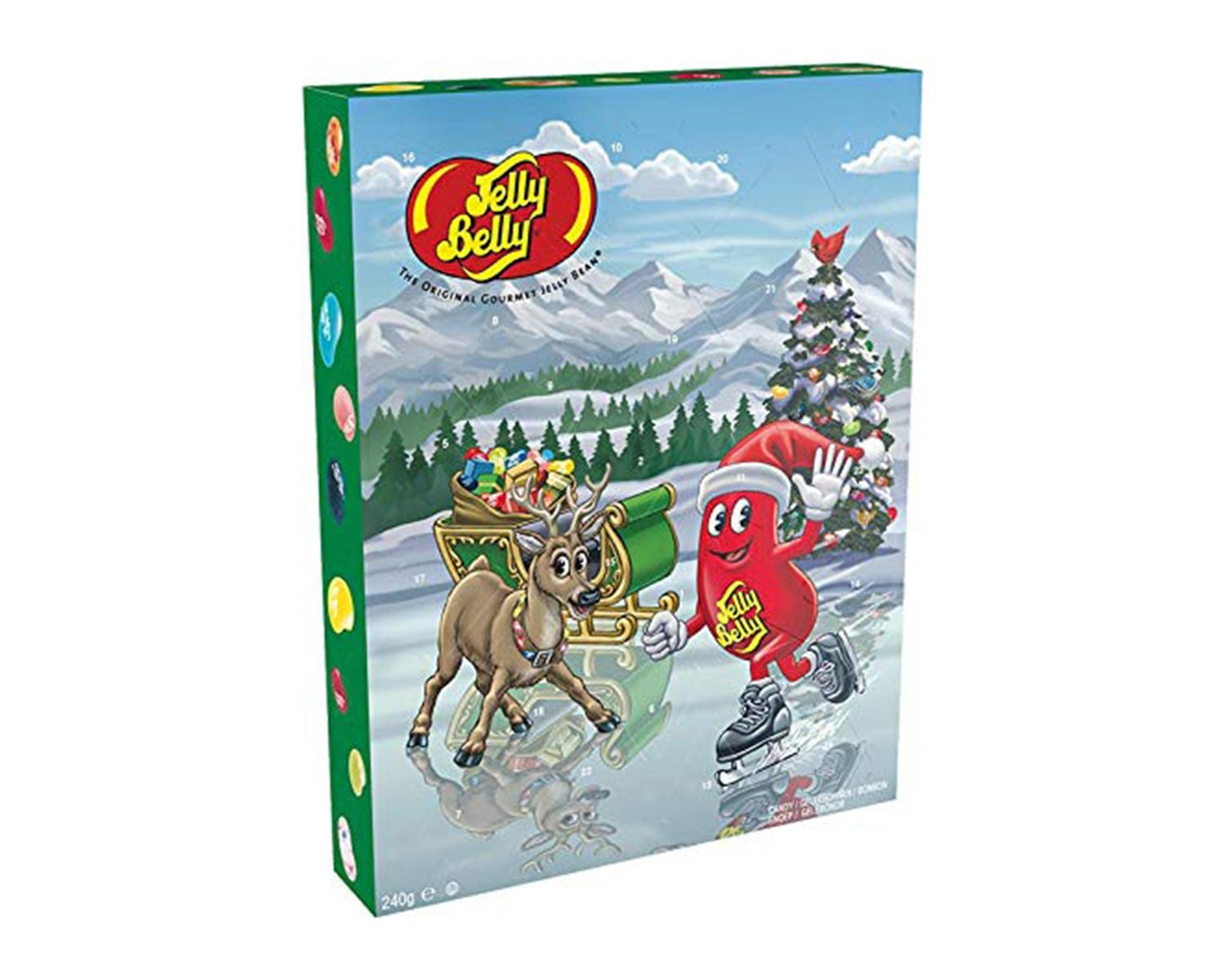 9. Jelly Belly Advent
America's classic jelly beans, but here in Sweden!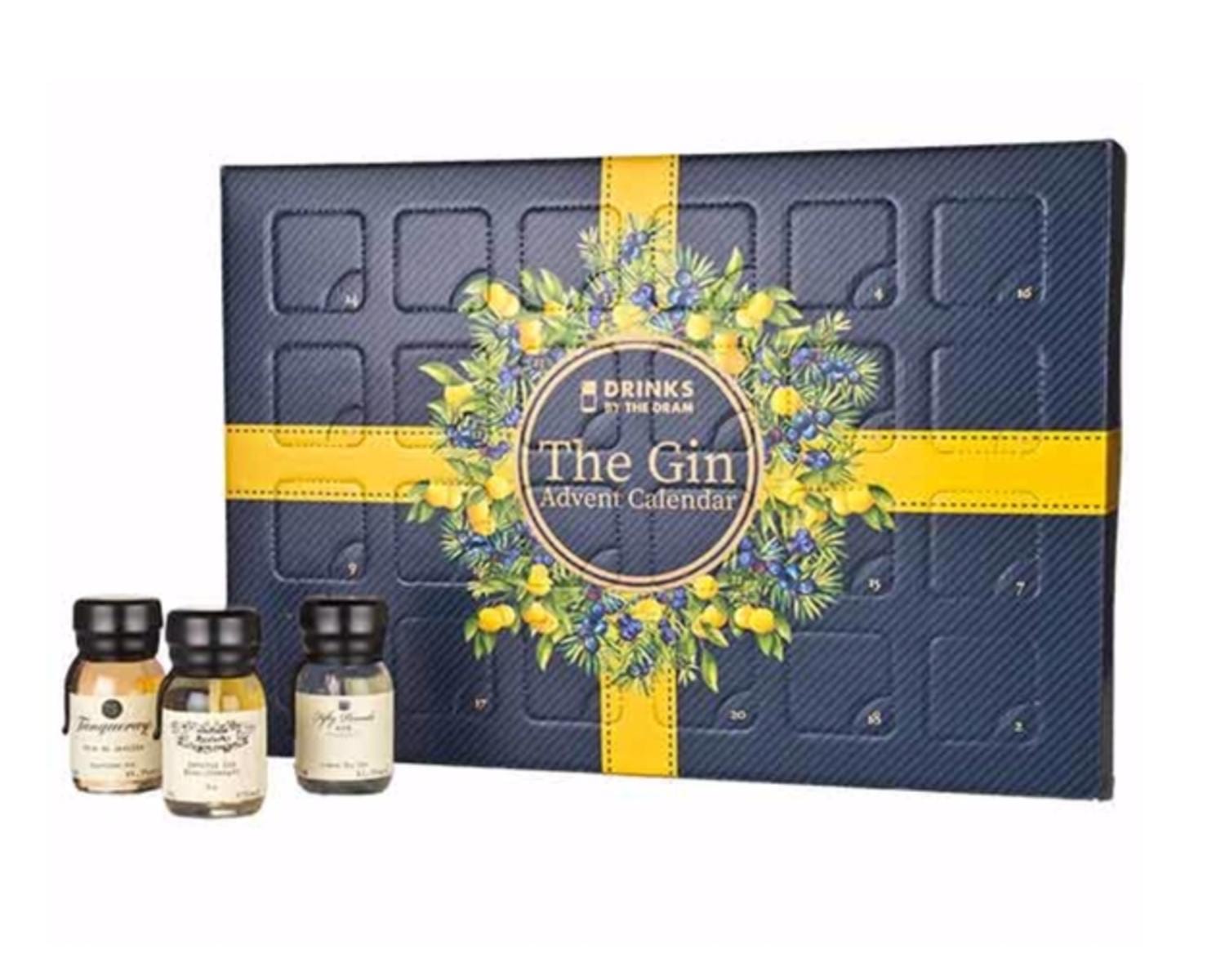 10. Ginvent Calendar
Another Item from Fortnum & Mason with international shipping to Europe. It may have another hefty price tag, but it sounds oh so fun. Who doesn't want a craft gin cocktail every evening—out of a box that looks like a tiny bit like a Swedish flag?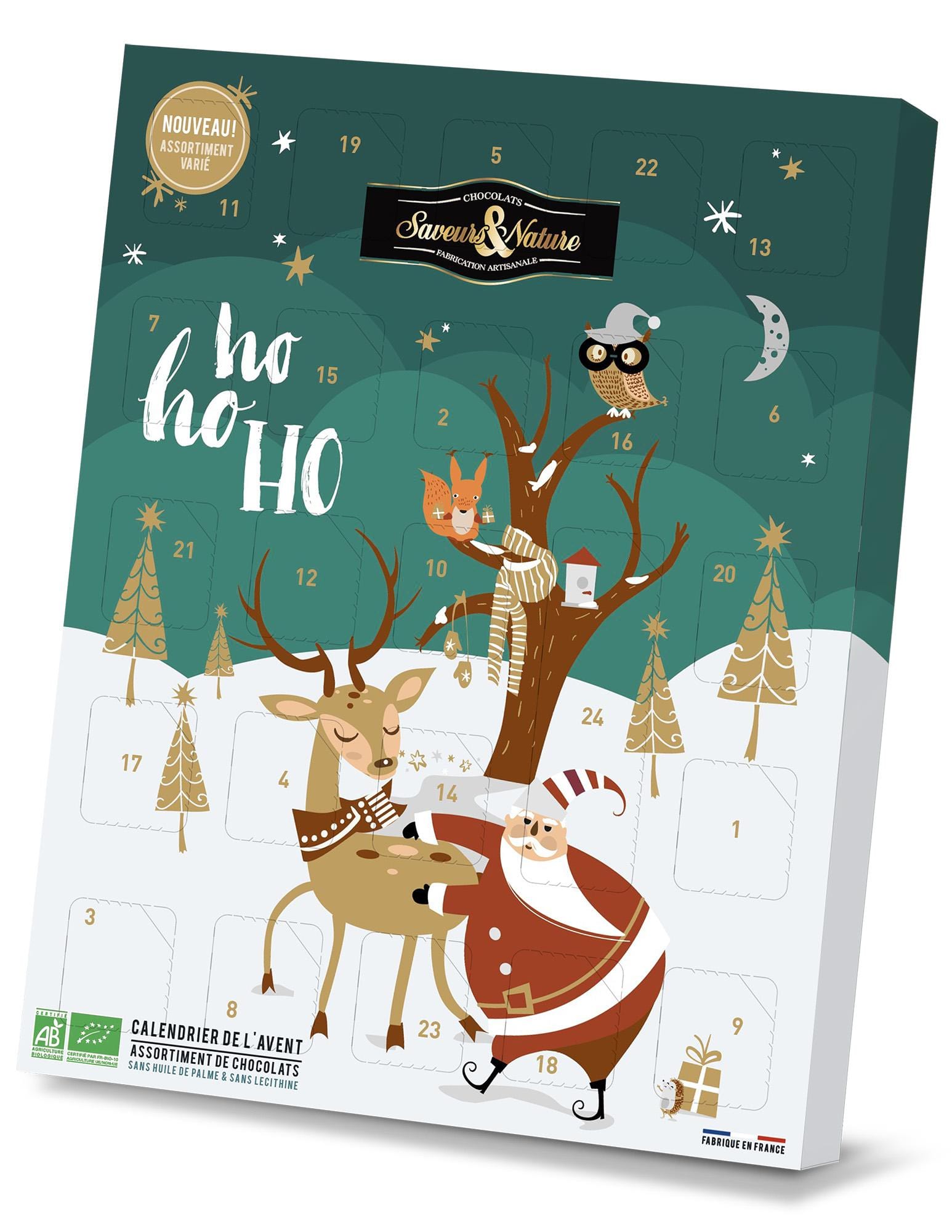 11. Saveurs et Natures Advent
Some french ecological chocolate? Yes, please!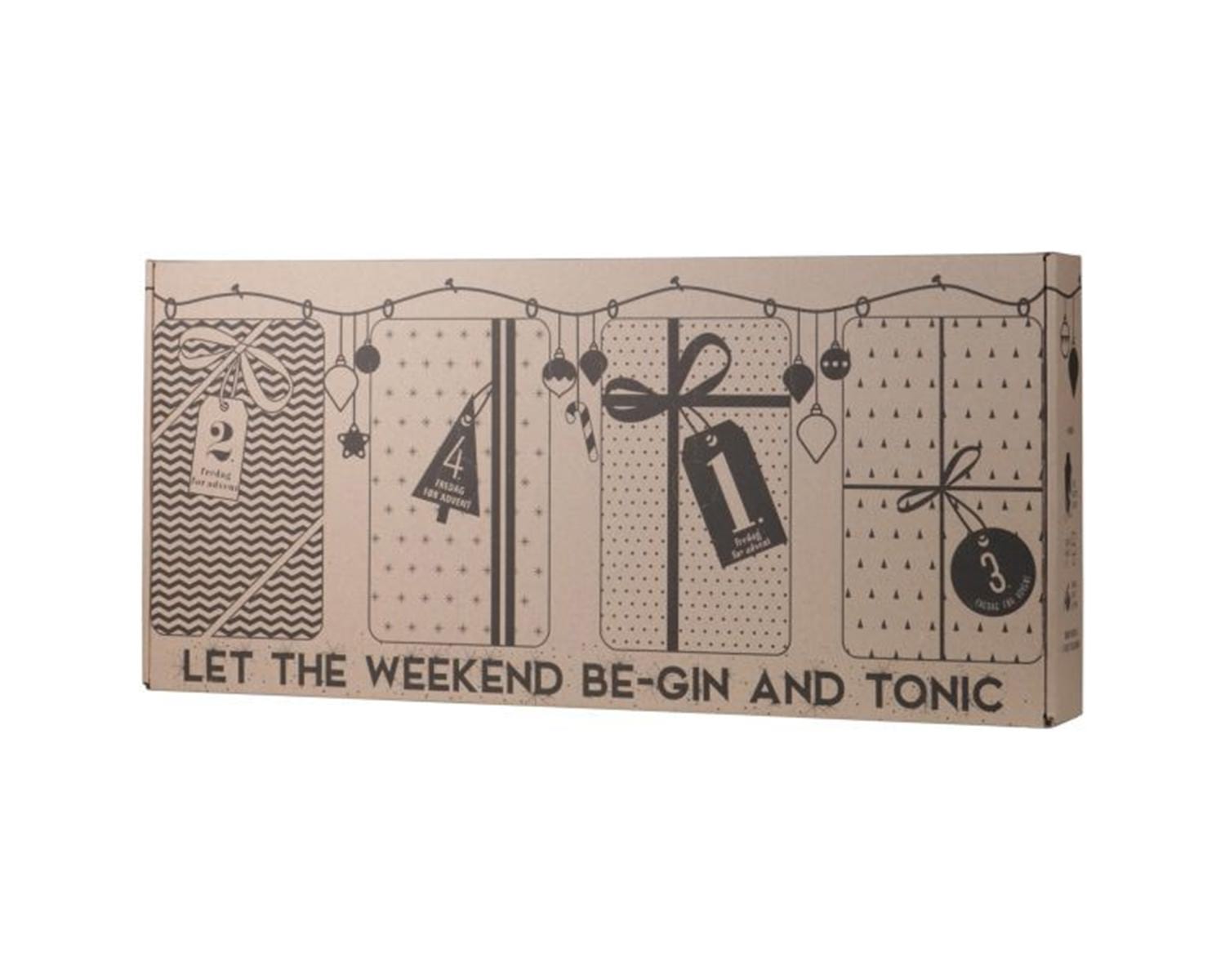 12. Let the Weekend Be-Gin and Tonic Advent
A gin and tonic filled calendar for those of us who really only want to drink on the weekends.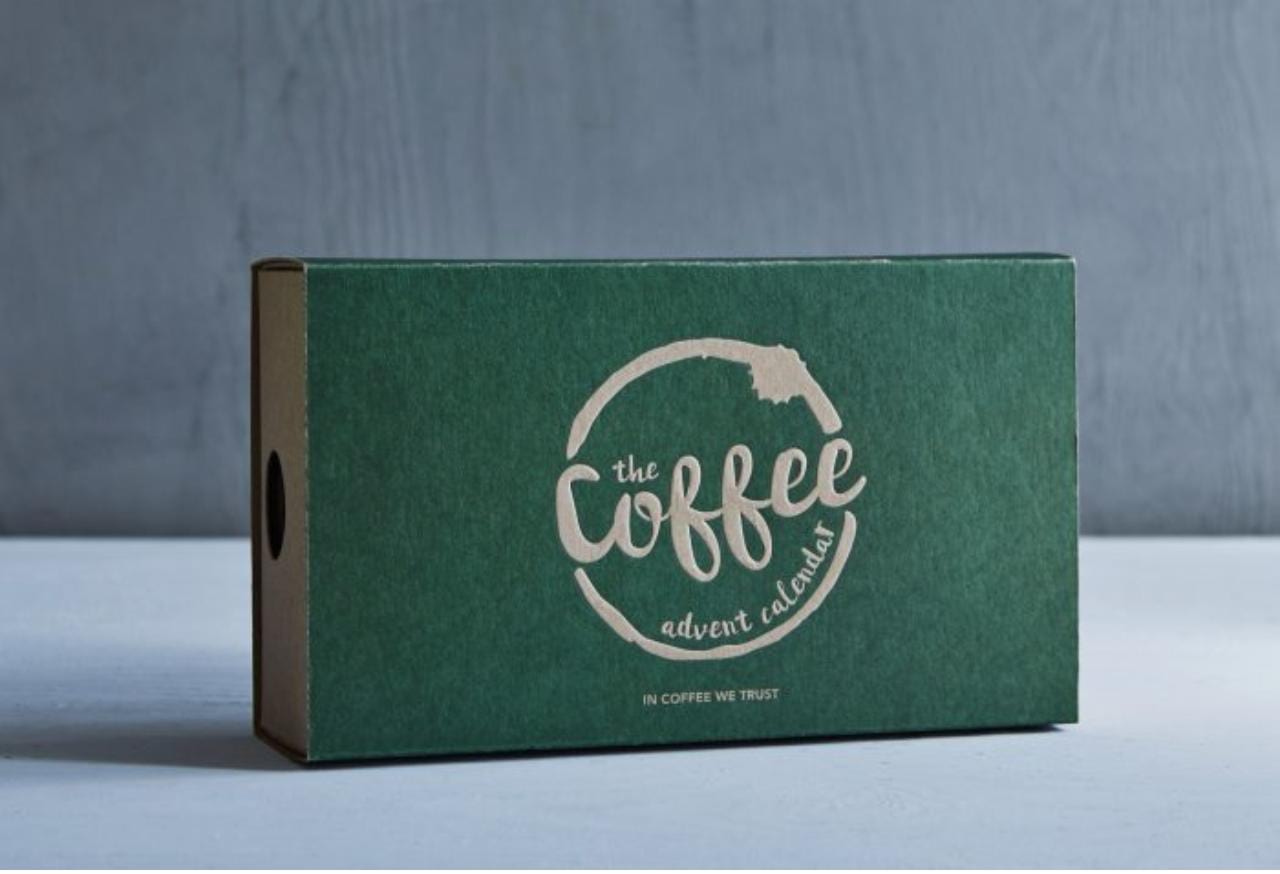 13. Coffee Advent Calendar
A coffee calendar for the elevated caffeinated types.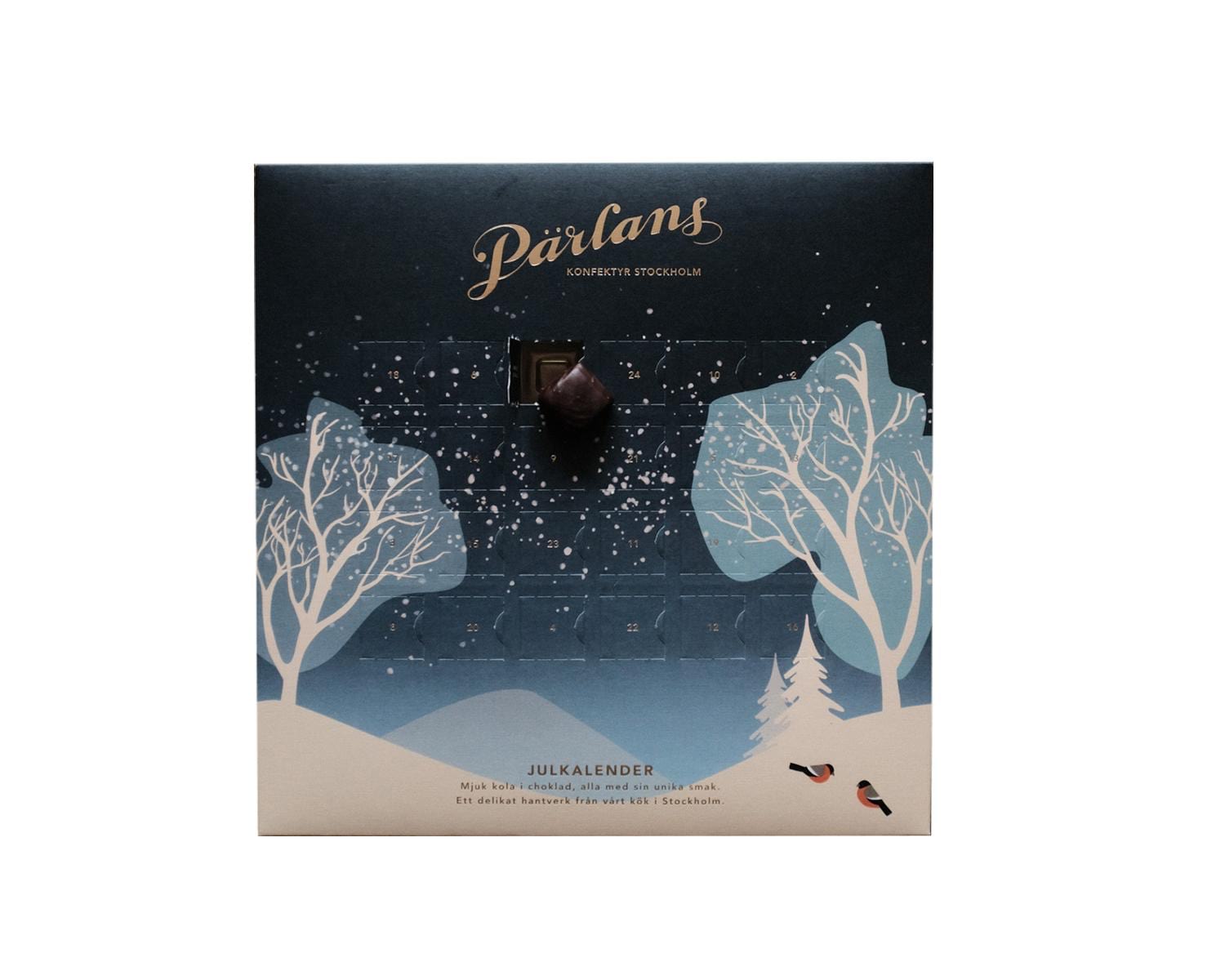 14. Pärlans JulKalender
A Christmas Calendar for the serious caramel fan!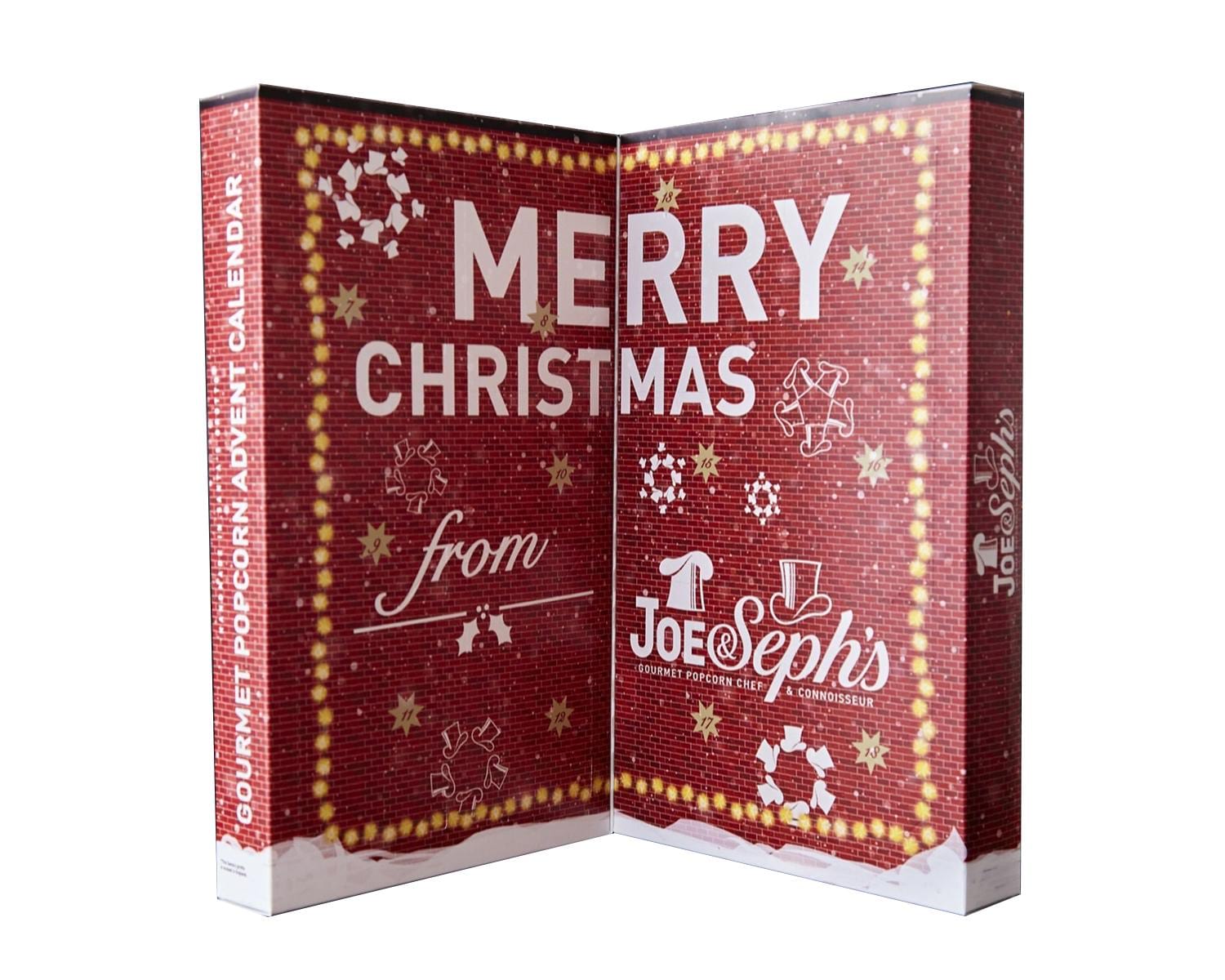 15. Joe & Seph's Gourmet Popcorn Advent
Apparently, the Brits have cornered the market on cool foodie calenders this year. This gourmet popcorn one sounds amazing.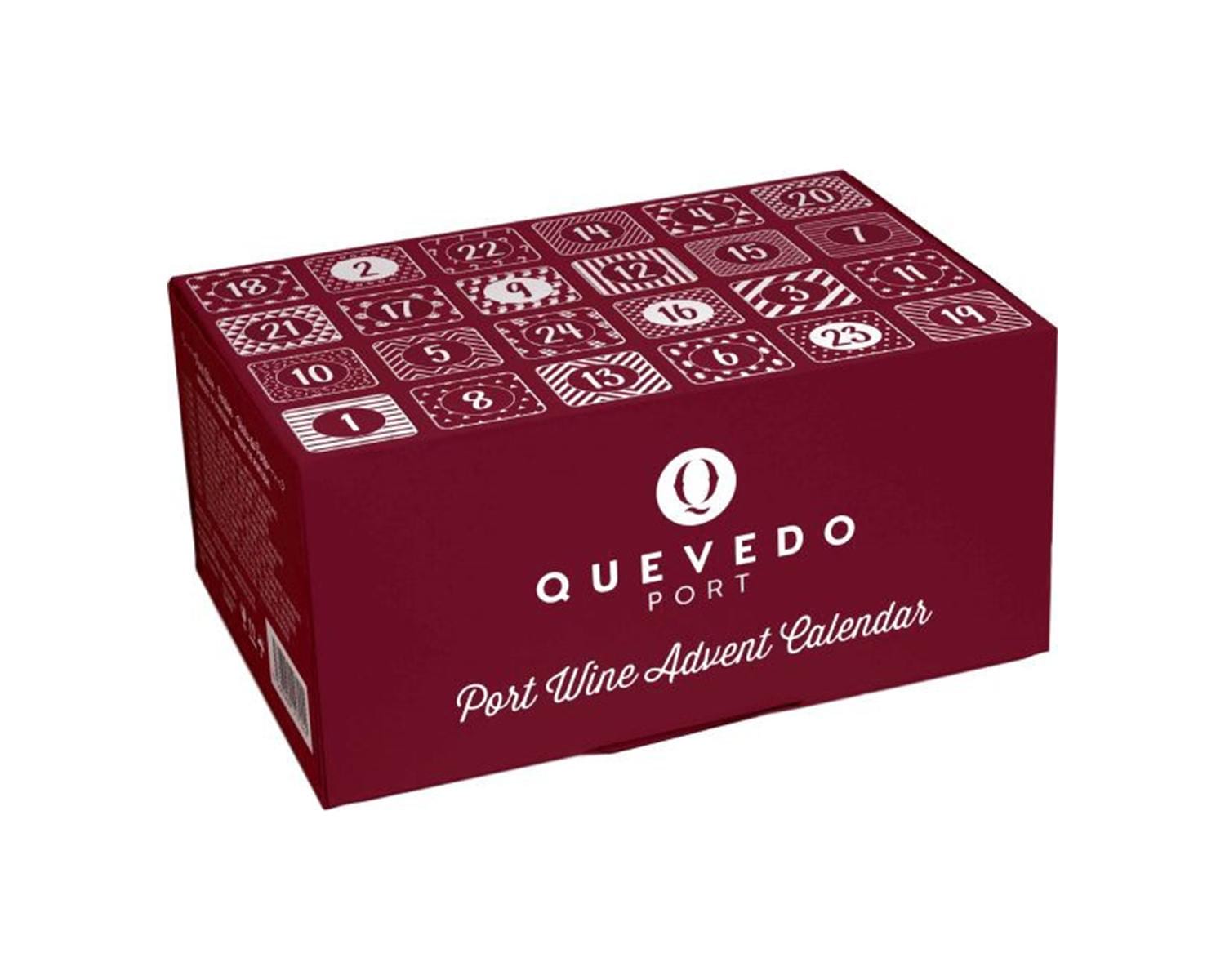 16. Quevedo Port Wine Advent Calendar
If you love a good glass of port wine with dessert, this is where it's at.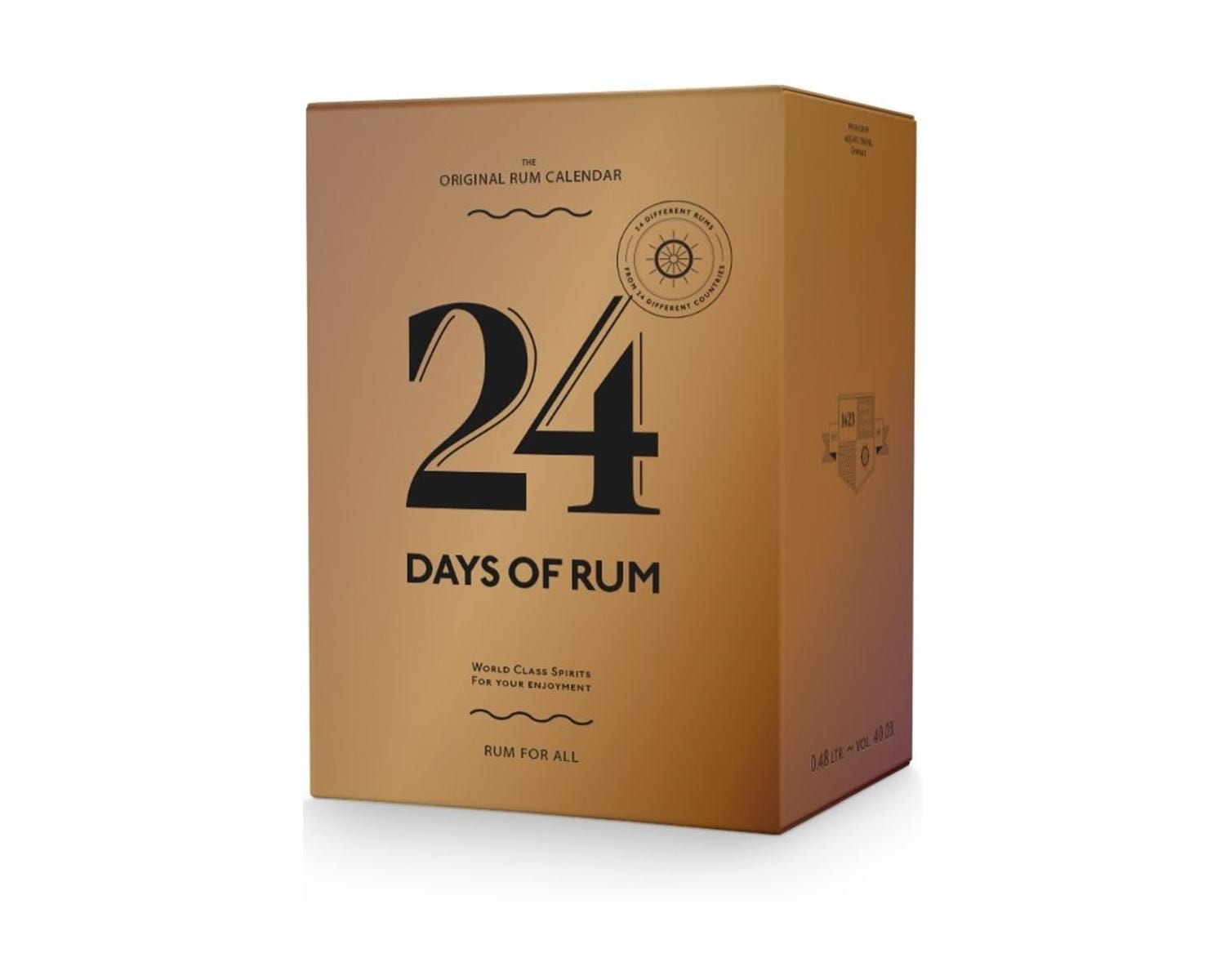 17. 24 Days of Rum
And of course, there's a rum one too, if you are feeling a little more like a tropical cocktail this December.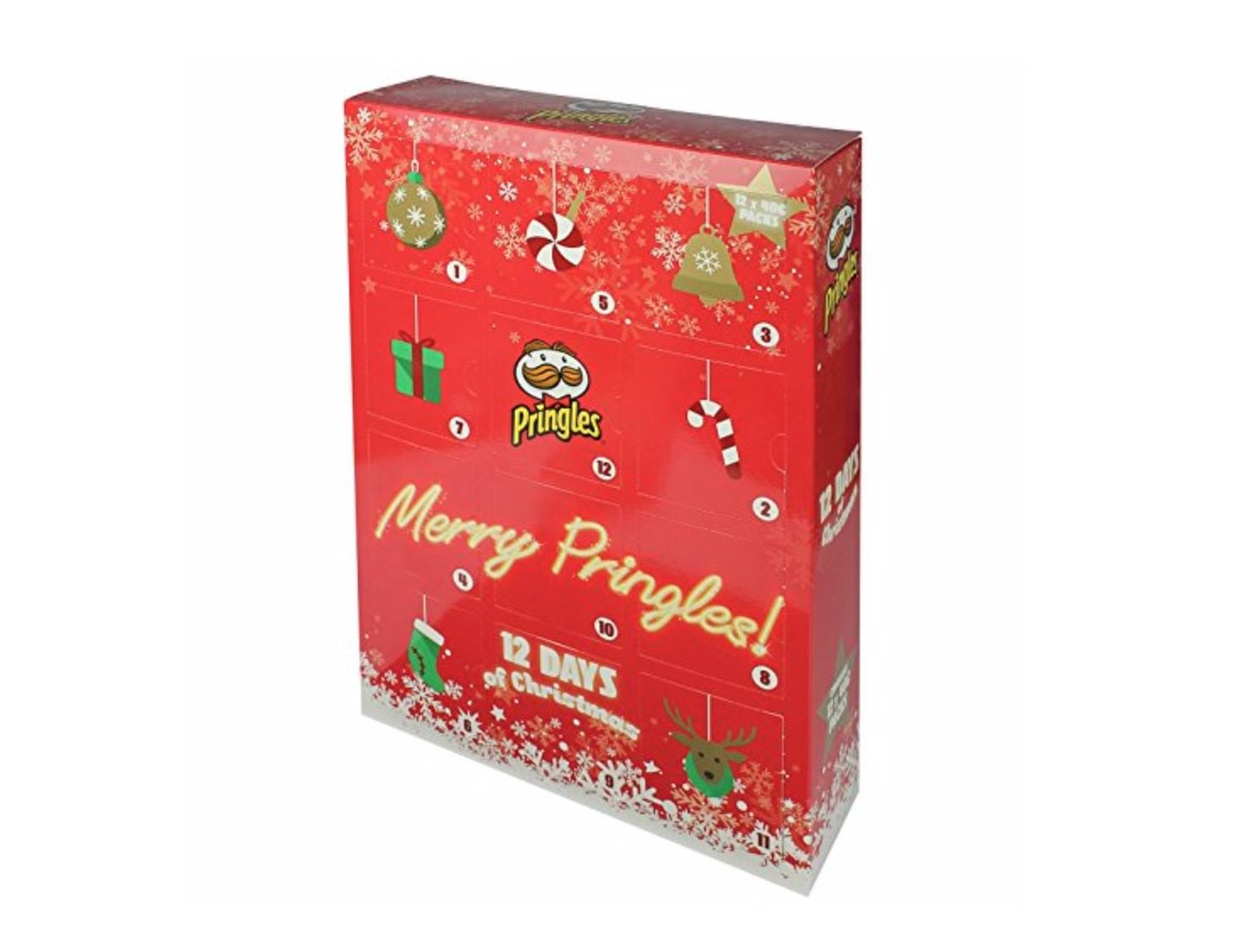 18. 12 Days of Pringles
For those real big Pringles fans. This every other day flavor exploration of their classic chip is available through Amazon UK.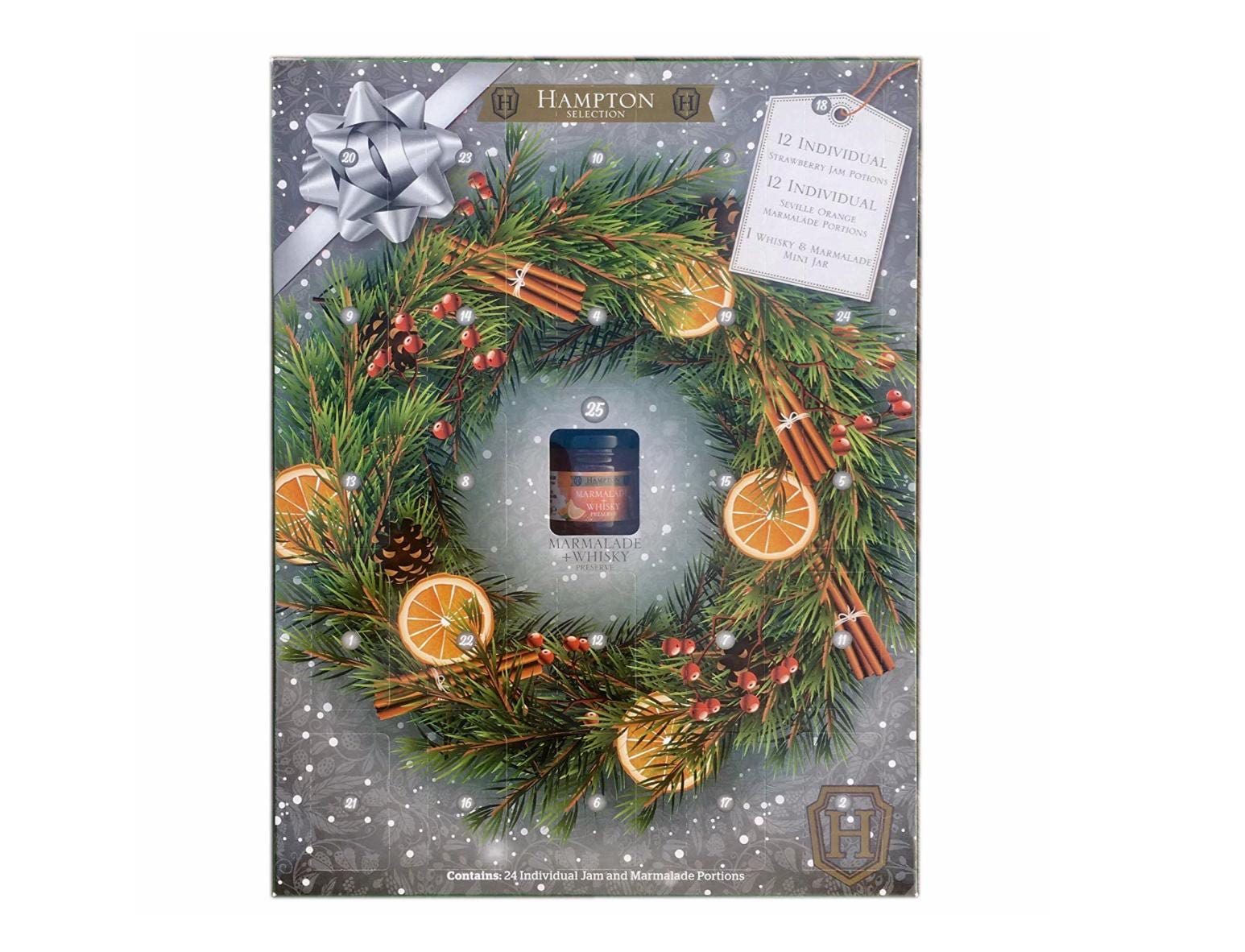 19. Hampton Selection Jam & Marmalade Advent
This seems like a fun addition to change up your daily breakfast porridge or toast this month.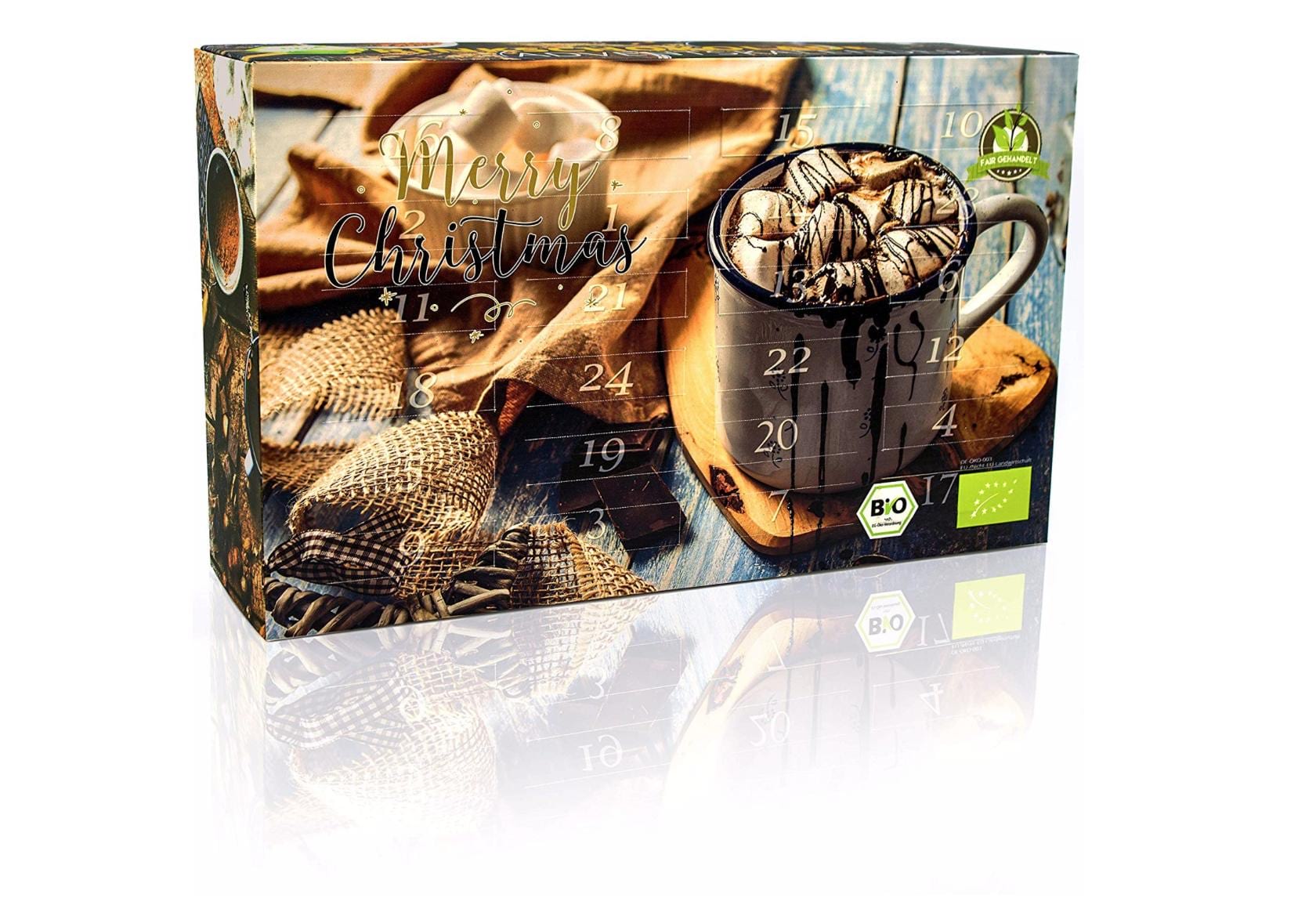 20. C&T Organic Hot Chocolate Advent
Is there a better (non-alcoholic) way to celebrate the season?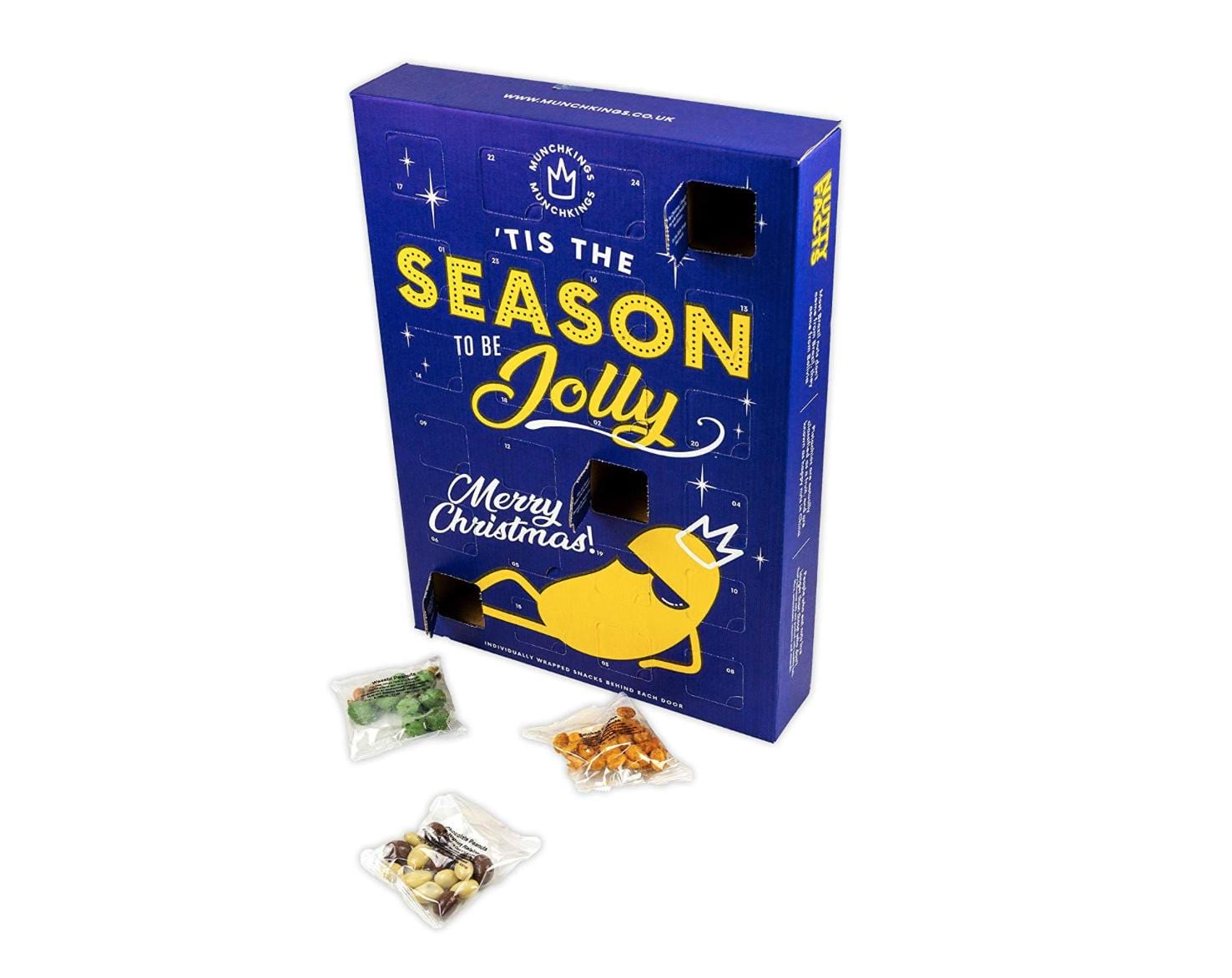 21. MunchKings Christmas Advent
I just can't say no to 25 days of gourmet nuts and savory snacks. Can you?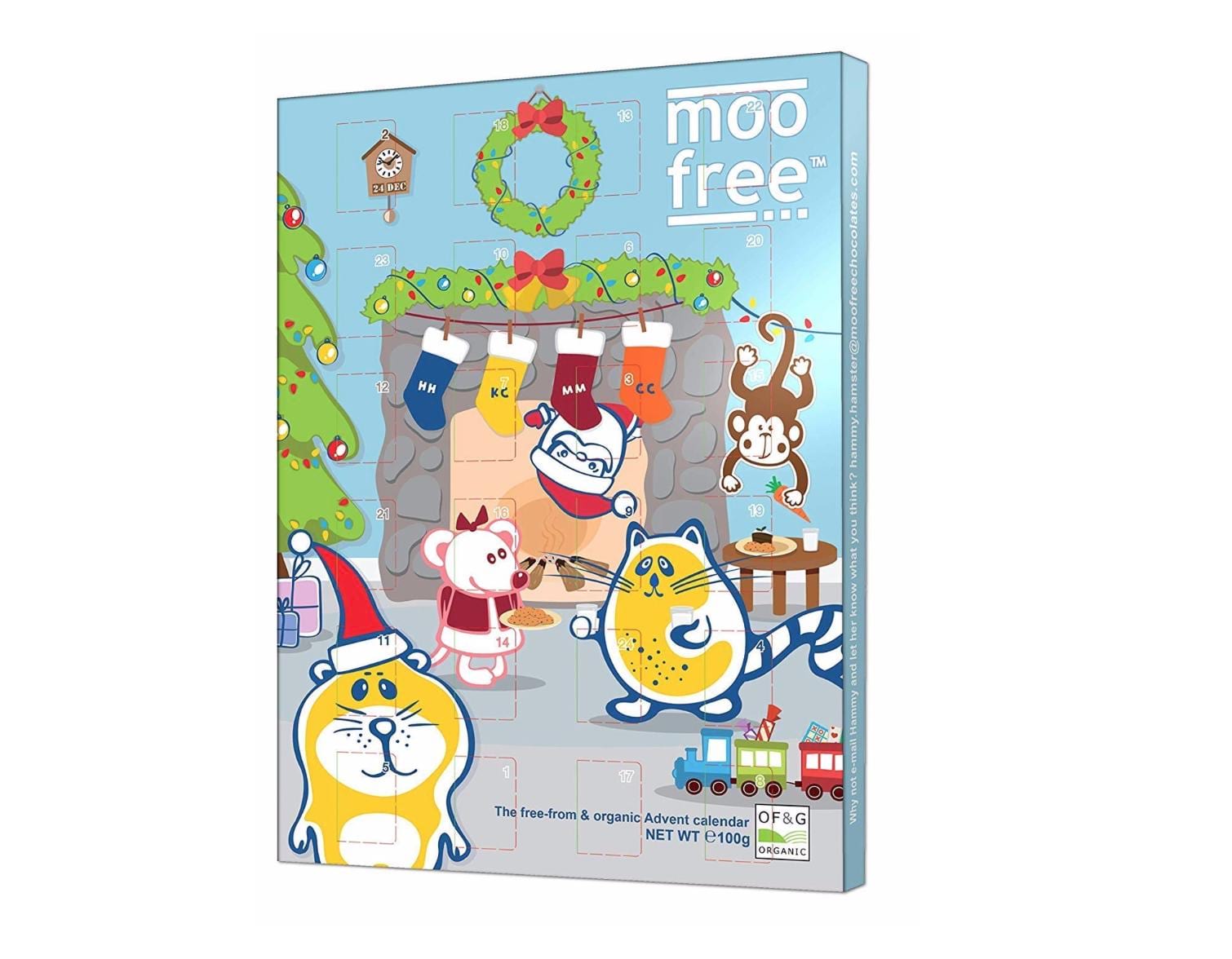 22. Moo Free Dairy-Free Chocolate
For those of us who want to join the party, but without the cow.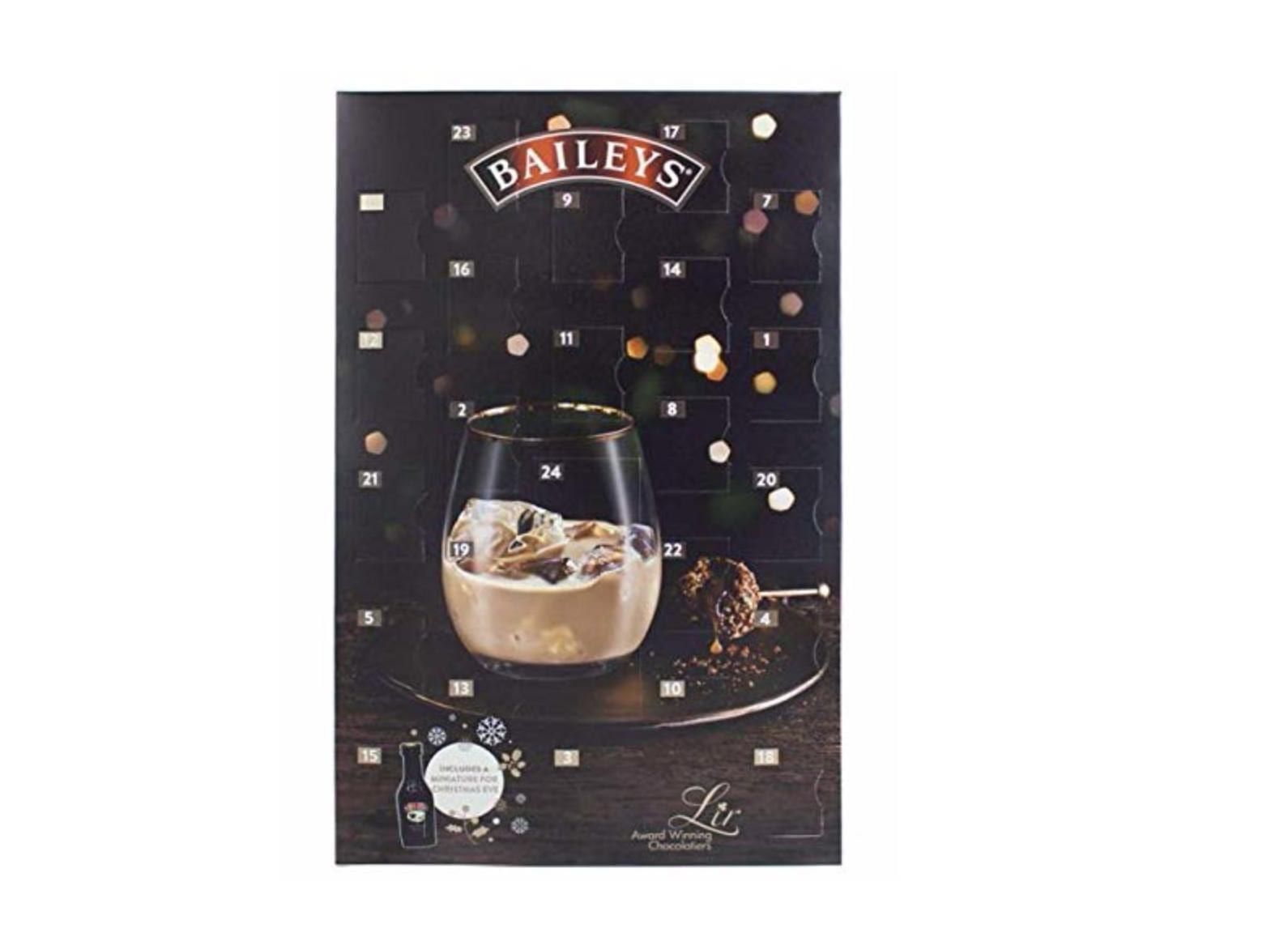 23. Baileys Original Irish Cream Chocolate Truffles
All I have to say is... "YUM!"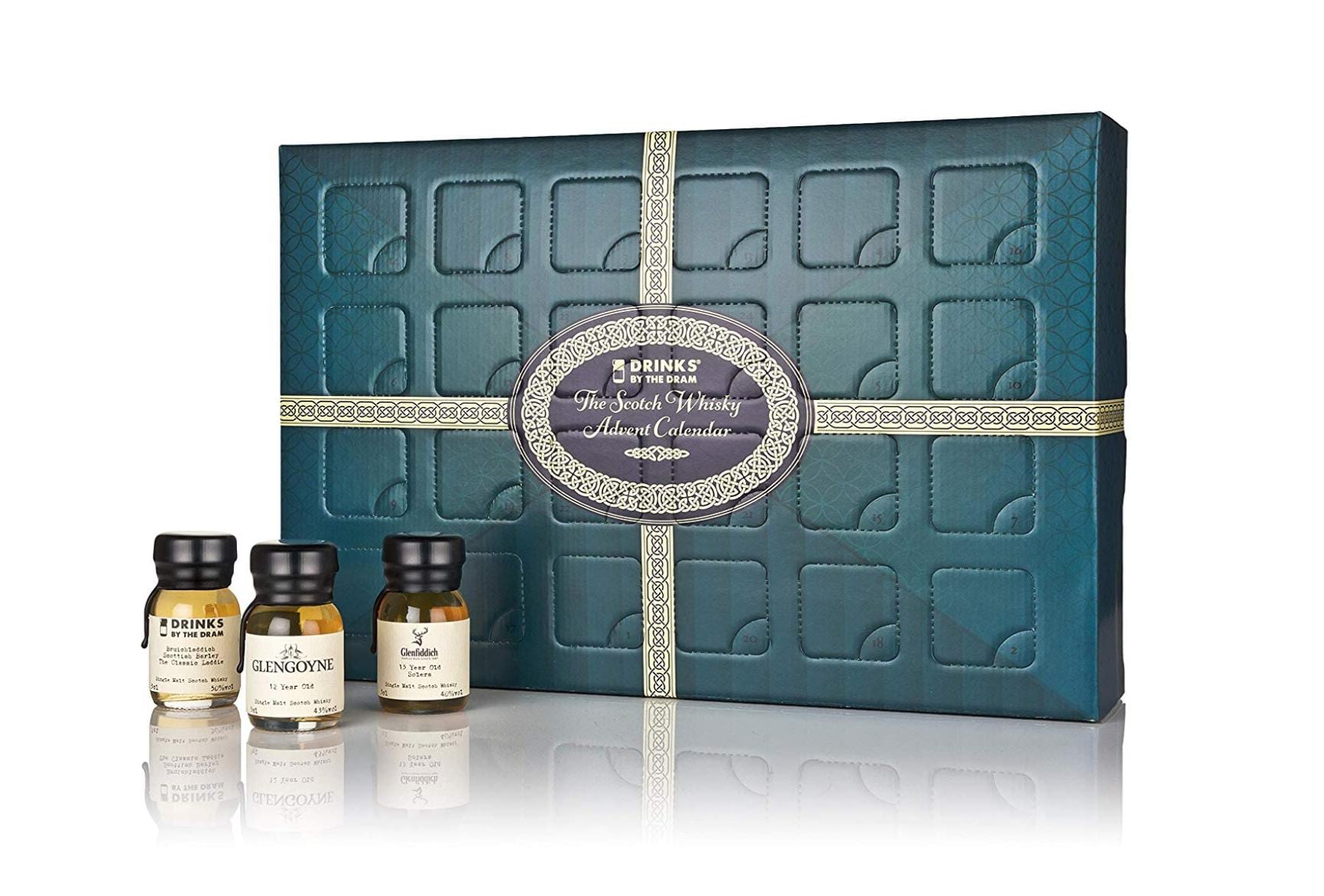 24. Drinks By The Dram Scotch Whisky Advent
For the real OG's of Christmas.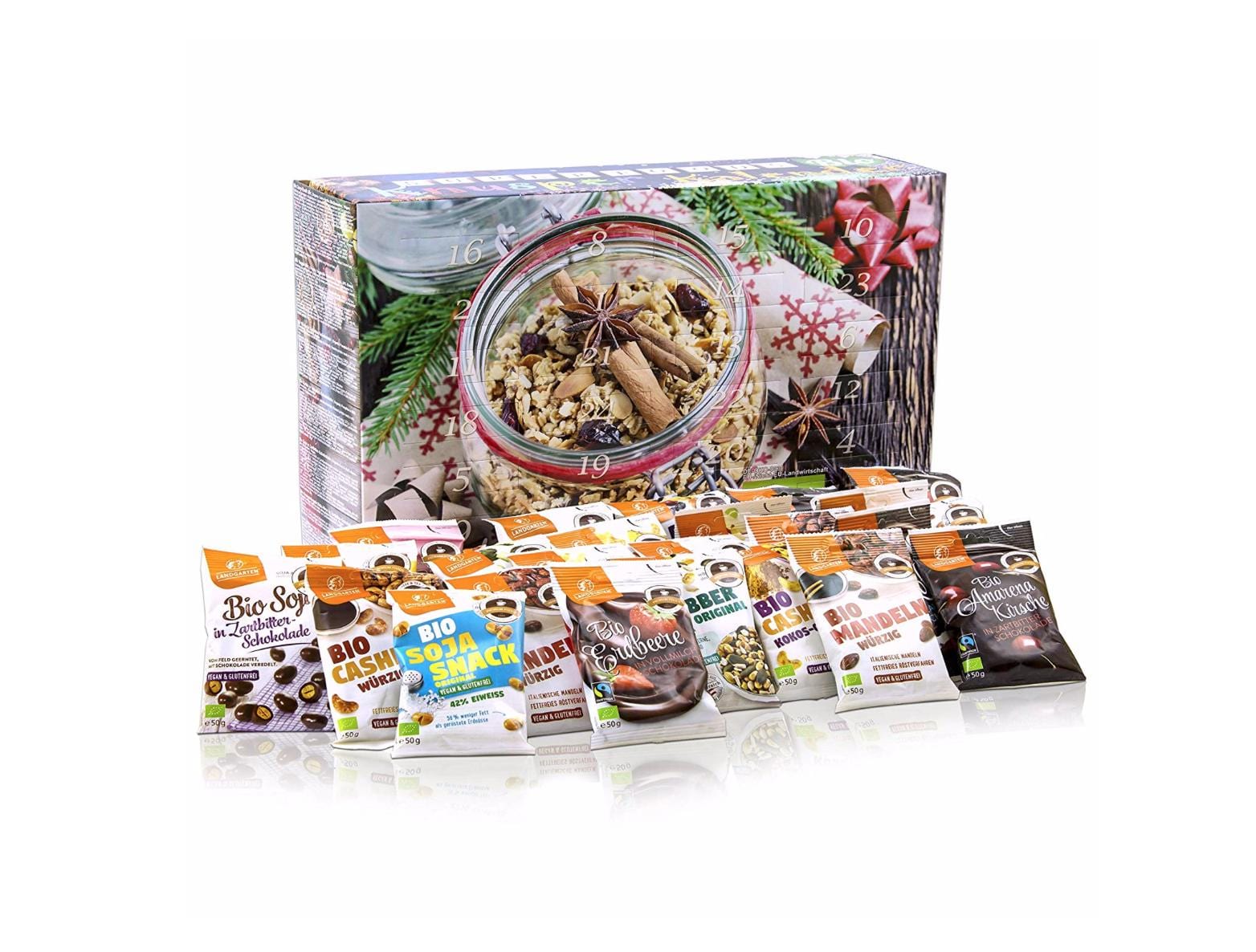 25. C&T Organic Superfood Advent
For the responsible self-gifter. 24 completely gluten-free, delicious Advent snacks with 24 blends of soya, almonds, cashews, goji berries, cranberries, and other snacks from Landgarten